The New York State Coalition for More Family Court Judges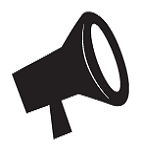 June 26, 2014
The Honorable Andrew M. Cuomo
Governor of New York State
NYS State Capitol Building
Albany, NY 12224
RE:   Sign S7883/A10139 to Add 25 More Family Court Judges
Dear Governor Cuomo:
The Bronx Defenders is a proud member of the New York State Coalition for More Family Court Judges. We urge you to sign S7883/A10139 into law, which will add 25 more Family Court judges statewide.  
With over 700,000 filings statewide for merely 153 Judges, and not a single new judgeship added in New York City since 1991, and only four in counties outside of the city over the past 15 years, there is a crisis in our Family Court system.  It should be enough to say that children are in foster care too long, that victims of domestic violence fear for their safety, and that support payments are delayed to make elected officials agree that more Family Court judges must be approved. But, it also makes economic sense.
Overburdened court calendars lead to long adjournments and court delays. Delayed court proceedings cost every level of government unnecessary expenditures whether from repeat court appearances by county attorneys, extra months spent in foster care paid by the state and counties, the expense of homelessness, and missed work for litigants. In addition, when child support awards are delayed, the daily expenses of families cannot be met. But most importantly, the instability, trauma and uncertainty of delays cause irreparable damage to New York's children and present a grave risk to victims of domestic violence.
This needs to end.  We can no longer close the doors to justice for those who need it the most.
We ask that you strongly support children and families, keep the doors to justice open and sign A10139/S7883 as soon as possible.
Sincerely,
Walter Gerson Rodríguez
Director of Policy and Community Organizing