The Chronicle of Philanthropy: How Investing in Grass-Roots Advocacy Helped Put an End to a Racist Practice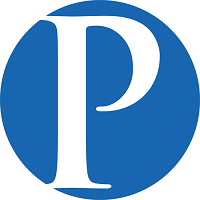 Despite news headlines almost daily this summer about New York City's controversial stop-and-frisk police tactics, most journalists missed a key component in explaining why the worst abuses of this policy, in place for over a decade, have been curtailed.
Had it not been for the grassroots activists, and financial support from a few courageous foundations and many generous individuals, such a blatantly racist and discriminatory policy would still be fully in place.
This summer, the New York City Police Department faced two crucial setbacks as the City Council and a federal judge took actions designed to prevent patrol officers from making random, highly subjective stops of anyone who "appeared" suspicious because of their race. Crowds of people rallied every day outside the courthouse and let their voices be heard as legislators passed bills creating an inspector general to oversee the police department and a legal path for New Yorkers to challenge discriminatory policing.
This victory offers an important lesson for donors and grant makers about how an investment in grass-roots activism and organizing—plus support for efforts to create a base of committed community members—can bring about much-needed change. But it will require them to focus on the long haul and think differently.
It is difficult to develop measurements that show the impact of this kind of activism and advocacy, even though such evaluation is popular in philanthropy right now. And it requires a willingness to speak candidly about sensitive issues and to challenge powerful institutions. This type of bravery is more often found on street corners than foundation boardrooms, but that needs to change.
The problems in New York started in the 1990s, after Mayor Rudy Giuliani adopted the "broken windows" policing policy built on the idea that "zero tolerance" for petty crimes would prevent more serious crimes. The idea of stop-and-frisk" was born of the same motivation—that police officers could deter crime by stopping and frisking anyone they believed, or were trained to believe, looked suspicious.
Racial profiling and the abuse of stop-and-frisk escalated significantly during the first decade of Mayor Bloomberg's administration. Based on the police department's own statistics, in 2011 alone there were nearly 700,000 stops—90 percent of which did not lead to a court summons or an arrest. Simply put, innocent people, most of them young men of color but also women of color, and people who are lesbian, gay, or transgender, were routinely stopped, questioned, harassed, and in some cases brutalized.
Groups like CAAAV, an advocacy group that organizes Asians, and Desis Rising Up and Moving, Justice Committee, Malcolm X Grassroots Movement, and Picture the Homeless realized that action needed to be taken against police violence and racism. Many were smaller, untested groups—just the kind my organization, North Star Fund, regularly supports.
Over time, these groups joined together with other North Star Fund grantees, including Make the Road New York, Streetwise and Safe, and Bronx Defenders, as members of Communities United for Police Reform, a coalition of more than 60 groups committed to fighting discriminatory policing in New York City.
As a key supporter of these groups, I've had a close-up view over the past decade watching these groups and others pave the way for the campaign against stop-and-frisk
They used "cop watches," created know-your-rights murals, held community meetings, and made extensive efforts to visit people in their apartments and homes so they could persuade victims they would be safe telling their experiences of police brutality and racism. They formed alliances to get their stories out and build political support. They found victims who could share their stories at rallies, press conferences, and vigils and then gathered those who were wrongly arrested to wage a series of class-action lawsuits pursued by the Center for Constitutional Rights. And they pushed over many years for access to the data about stop-and-frisk.
Ultimately, their research and the experiences of their members laid the groundwork for a federal court to declare that the evidence New York police officers were systemically using race as the basis for stops was "overwhelming."
Without years of organizing, this victory would not have been possible. Advocacy groups can't buy this kind of support, as with a mailing list or a phone bank. It results from years of on-the-ground organizing with people who are directly affected by crime and the police tactics used to try to prevent it.
For philanthropists, the story must not end when the news media move on to the next big thing.
Looking at North Star Fund's 35 years of financing social-justice projects in New York City, I've seen that big victories of the stop-and-frisk variety are often followed by a sense of complacency and a belief that "the work is done."
That misimpression undermines long-term support for community organizing. Already the Bloomberg administration is appealing the federal court ruling that curtails the abuses of stop-and-frisk.
Most important, ending stop-and-frisk abuses is not a cure-all for discriminatory policing tactics. Communities United for Police Reform will need philanthropic support for a long time to keep advancing ideas that ensure that all citizens are treated fairly by the city's police force.
Other nonprofits and donors can learn much by watching how Communities United for Police Reform brings together activists, advocates, lawyers, and researchers to promote change and to forge a more thoughtful approach to community safety in our great cities.
Several foundations have started much-needed efforts to lift men and boys of color out of poverty, to make our corrections system more just, and to expand alternatives to probation and incarceration.
Bringing an end to the abuses of stop-and-frisk is another way to extend that work. It advances our shared goals of ending racism, expanding opportunity, and creating a more equitable and fair society.
But we won't make much progress on any effort to promote equality unless all of us in philanthropy learn to listen better to the people directly affected by injustices like stop-and-frisk. And we need to keep in mind that it's often the grassroots activists we support who can provide the leadership, passion, and deep understanding of their communities to develop policies that move beyond a slick PowerPoint presentation to actually work well on the street.
Hugh Hogan is executive director of the North Star Fund, in New York.