The Bronx Freedom Fund receives NCJA Outstanding Criminal Justice Program Award!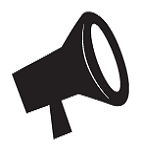 The Bronx Freedom Fund has been selected as the recipient of the 2015 National Criminal Justice Association Outstanding Criminal Justice Program Award for the Northeast Region.
Each year, NCJA honors five outstanding criminal justice programs at the National Forum on Criminal Justice. Award winners are selected by a panel of criminal justice experts to recognize innovative programs that are providing successful and effective services to address crime-related issues in their communities. The programs selected all address important criminal justice issues; demonstrate effectiveness based upon the programs stated goals; are a good example of the use of federal funds to initiate a program that is subsequently supported through state and local appropriations or are self sustaining; and can be easily replicated in other jurisdictions. The winners are selected based on region: one from the Northeast, the South, the Midwest and the West and one tribal program.
The Bronx Freedom Fund started as a special project of The Bronx Defenders to address the financial inequities in the bail system that disproportionately impact low-income individuals. When poor clients can't pay bail, even as low as $500, they are forced to remain behind bars until their case is tried–leading to life-altering consequences. Even short jail stays cause people to lose jobs, housing, and time with their families. Now an independent non-profit in its second year, and the first charitable bail organization licensed in New York State, The Bronx Freedom Fund has proven its success as an innovative, effective model.
Through its revolving bail fund, The Bronx Freedom Fund meets the bail obligations where bail is set at $2,000 or less of Bronx Defenders clients facing misdemeanor charges who lack the funds to secure their freedom. Clients assisted by the bail fund are also connected to services and support for the duration of their cases, ensuring that they not only meet their court obligations but also get assistance to stabilize their lives in the long term. Since opening in October 2013, The Bronx Freedom Fund has provided over 200 clients with bail assistance, 98% of whom have returned to all of their court appearances, a compliance rate higher than that of defendants released on their own recognizance by judges. This means that nearly every dollar of bail money is reused more than once to assist clients. With this critical support, clients are able to keep their jobs, go to school, stay in their homes, remain together with their families, and enroll in needed treatment and services while their cases are pending.
Congratulations to The Bronx Freedom Fund!