The Bronx Defenders statement on killing of Mike Brown in Ferguson, MO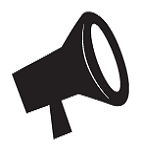 The Bronx Defenders offers its condolences and support to the family of Mike Brown and to the entire Ferguson community. We join its residents in calling for an immediate, transparent, and independent investigation into the tragic and devastating death of this young man. We also salute peaceful protesters who are bravely demanding accountability and drawing attention to the national crises of racism and police brutality.
The conduct of the local and county police in Ferguson, in both the immediate and extended aftermath of this incident, has shocked the country. The victim-smearing, lack of transparency, militarized response, and heavy handed crackdown on protesters has disturbed even those of us who witness police misconduct daily as we fight on behalf of communities against entrenched institutions and within justice systems across the nation.  And sadly, New York City is no stranger to police abuse and violence. The recent police killing of Eric Garner in Staten Island and of Ramarley Graham in the Bronx were not mere aberrations, but are instead an inevitable extension of troubling and aggressive police strategies that appear ultimately to be doing more harm than good.
The Bronx Defenders calls upon our elected officials and law enforcement leaders from New York to Washington, D.C. to Missouri to do some much-needed soul searching, and to work with outside groups to make necessary reforms so we can advance to a more just and safe society.