The Bronx Defenders Announces the Release of "A Marijuana Arrest" on BuzzFeed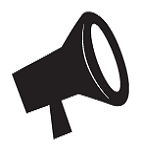 FOR IMMEDIATE RELEASE
December 9, 2013
Contact: Molly Kovel, The Bronx Defenders, (718) 508-3421
The Bronx Defenders Announces the Release of "A Marijuana Arrest" on BuzzFeed
"A Marijuana Arrest" is a short film collaboration between filmmakers Julie Dressner and Jesse Hicks and advocates from The Bronx Defenders.
Bronx, NY – The Bronx Defenders announces BuzzFeed's release of "A Marijuana Arrest," a short film detailing the struggles of our client Alberto Willmore as he navigates the criminal justice system and tries to regain the teaching job that he loves following his wrongful arrest for marijuana possession. Although the charges brought against Mr. Willmore were ultimately dismissed, his arrest triggered a series of events that are unimaginable to many people, but are far too common. As a policy brief also released today by The Bronx Defenders Fundamental Fairness Project reveals, thousands of people continue to be unjustly dragged through the New York criminal justice system for manufactured misdemeanor marijuana charges each year, despite a recent decline in marijuana arrests.
"Alberto Willmore's story is a telling example of the adverse, rippling impact that current marijuana laws and their discriminatory enforcement have on communities of color," said Mr. Willmore's Bronx Defenders attorney, Phillip Hamilton.
"We need to take a hard look at policies at the Department of Education and other city agencies," remarked Council Member Brad Lander. "Thousands of hard working New Yorkers like Mr. Willmore are arrested each year on low-level charges that are eventually dismissed, and far too many of them face automatic job-loss, among other severe and life-changing consequences."
"Mr. Willmore's story perfectly illustrates the double harm to communities – specifically low-income communities of color like the Bronx and Harlem – of over-zealous marijuana arrests," noted Bronx Council Member-elect Ritchie Torres. "One of my priorities as a new Council Member will be to address these harms, which can include job-loss, eviction, school suspension, and even deportation."
Mr. Willmore's story highlights the devastating enmeshed penalties that can flow from the mere fact of an arrest. According to Molly Kovel, a civil attorney at The Bronx Defenders, "The Department of Education suspended Mr. Willmore from his beloved job while his case was pending and ultimately ruled that because of the arrest, he was ineligible to return to his school – even though the charges were dismissed and sealed." As Ms. Kovel explained, "We see thousands of clients every year whose lives are ripped apart by an arrest and prosecution for minor misdemeanor charges. Each time a person is arrested in New York City, that person risks losing his job, children, housing, public benefits, financial aid eligibility, and immigration status." The Bronx Defenders' groundbreaking model of holistic defense empowers clients to address these enmeshed penalties.
The film also draws attention to the crushing delays that individuals face at the Bronx criminal courts. Mr. Willmore was forced to return to court several times over a span of 589 days – all on account of an unsupported allegation that he possessed an amount of marijuana that weighed less than a raisin. In May 2013, The Bronx Defenders Fundamental Fairness Project published No Day in Court, a special report which revealed that individuals accused of possessing marijuana in the Bronx are effectively unable to exercise their rights to due process. These arrests – and those for other minor charges, like trespassing and fare-beating – have a negative impact on the arrested person that far surpasses the supposed harm to society caused by the "crimes" involved.
###