The Bronx Defenders announces its first annual Highbridge Summer Youth Justice Project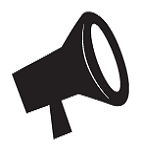 The Bronx Defenders has been conducting regular Know Your Rights trainings for youth at the Highbridge Branch of the New York Public Library since December 2012.  Working off the success of these trainings, we are proud to announce the development of the Highbridge Summer Youth Justice Project.
The Highbridge section of the Bronx has one of the highest rates of police stops of teens in New York City.  Through our outreach efforts, we have met countless teens as young as 15 that report being stopped by the police nearly once every week.   The goal of the project is to teach and empower these young residents about civic and community engagement, social justice and the law.
Each class will be staffed by at least two Bronx Defenders from across our holistic practice areas, including lawyers, social workers, advocates and community organizers.  The program will utilize the arts, social science and mathematics in a fun, entertaining and engaging way to teach and empower the program youth about critical concepts related to their professional, educational and personal future.
For more information, please contact the Project's organizer, Bronx Defenders Attorney Ryan Napoli.
See additional information here from the New York Public Library.