The Bronx Defenders and Legal Aid Issue a Joint Statement on Bronx ICE Courthouse Arrest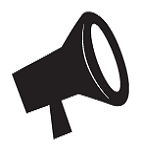 ***FOR IMMEDIATE RELEASE***
BRONX DEFENDERS, LEGAL AID JOINT STATEMENT ON BRONX ICE COURTHOUSE ARREST
BRONX, NY –The Bronx Defenders and The Legal Aid Society issued the following joint statement this afternoon after Immigration and Customs Enforcement (ICE) arrested a Legal Aid Society client outside of Bronx Criminal Court which prompted the subsequent walkout and protest of roughly 100 public defenders:
"As public defenders responsible for providing critical legal representation to hundreds of thousands of people across our city each year, we have watched Immigration and Custom Enforcement officials turn New York City's courthouses into immigration enforcement zones. The presence of ICE officers in our courthouses, and the perception that no immigrant is safe to seek their day in court, is threatening to upend our entire legal process and the principles upon which it stands.
Every New Yorker who is arrested and charged with a crime, regardless of where they were born, have constitutional rights and must be afforded the protections of our judicial system. Our clients come to the courthouse to fight the charges against them, to request due process and to seek justice. Courthouse arrests by ICE have fostered a chilling effect that will not only harm our clients and our ability to provide zealous representation, but access to justice for victims, witnesses and the public alike.
In December, we noted that this harm is immeasurable and that it only stands to grow. We are once again demanding that the Chief Judge Janet DiFiore prohibit ICE from entering our courthouses, and that she promulgate rules to take effect immediately."
###
CONTACT
Redmond Haskins, Legal Aid Society (RHaskins@legal-aid.org)
Anna Kim, The Bronx Defenders (annakim@bronxdefenders.org)