The Appeal: Facing Lawsuit, NYPD Changes How Officers Use Sealed Arrest Data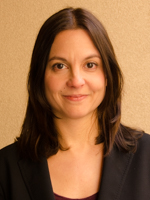 Our lawsuit against the NYPD states that the department is routinely accessing the sealed records of thousands of people and targeting people of color with low-level charges. Under New York's sealing statutes, arrest records on file with the NYPD that do not result in criminal convictions must be sealed and not disclosed to anyone.
"The city is arguing that it should be permitted to disclose sealed arrest records throughout the department without first getting a court order," said Jenn Rolnick Borchetta, our Deputy Director of Impact Litigation, despite the state's sealing law.
Potentially millions of sealed records are circulating within NYPD databases, with the vast majority of them being black or Latinx people. The NYPD's unlawful use of sealed records has built a massive database that marks people for life even after they face the bar of justice and are not convicted of a crime. People cleared of wrongdoing should not be further targeted just because they have been arrested.
Read more here