The Appeal: New Jersey Could Force Cuomo's Hand On Pot Legalization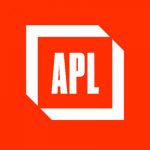 "Under Cuomo's plan, while people 21 or older would be able to purchase marijuana, sales to people under the age of 21 would be classified as a felony. It is currently a misdemeanor to sell a small amount of marijuana to a person between 18 and 21 years old.
Eli Northrup, a public defender and policy counsel to the criminal defense practice at the Bronx Defenders, told The Appeal that Cuomo's plan raises the maximum penalty for selling or even sharing marijuana with someone over 18 but under 21 to more than two years in prison from three months in jail.
"I assume what they'll say is they want to crack down on youth usage, but marijuana is illegal right now for everybody," Northrop said. "It shouldn't be more illegal after it's legalized."
Read the full article here