Steven Koch Presented Testimony at Hearing on Universal Access to Counsel for Tenants Facing Eviction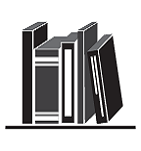 TESTIMONY OF THE BRONX DEFENDERS FOR THE OFFICE OF CIVIL JUSTICE'S HEARING ON UNIVERSAL ACCESS TO LEGAL SERVICES FOR TENANTS FACING EVICTION
November 12, 2019, 6:00 PM
Within The Bronx Defenders' Civil Action Practice, our work focuses on defending tenants from eviction, so we are proud to be one of the legal services providers participating in the implementation of the right to counsel. It is from this perspective that we submit these comments and recommendations.
In addition to our comments, we support and incorporate the comments and recommendations submitted by the Right to Counsel NYC Coalition.
CONTINUING OBSTACLES TO EARLY LEGAL INTERVENTION
Many of the tenants that become our clients connect with us for the first time in the frenzy of a court hallway, with the stress of a court appearance and often without the necessary documents to allow for a meaningful assessment of their defenses. When tenants want lawyers, their cases often get adjourned for further interviewing and investigation. Many tenants instead decide to go pro se because they prefer to immediately resolve their cases rather than wait for a lawyer to catch up on their situation.
For example, KL, a tenant in eviction proceedings, was in housing court for the first time. The courtroom was packed, she was forced to wait in the hallway and missed the announcement informing tenants about the right to counsel. It was late in the morning when she was finally referred to us by court personnel, who upon reviewing the agreement offered to her by the landlord's attorney, recommended that she speak to an attorney. After explaining that we would need to adjourn her case to investigate defenses, including a possible rent overcharge, KL opted to proceed on her own despite the pitfalls pointed out in the agreement proposed by landlord's attorney. For her, taking more time off work was simply not an option she could afford.
Read the full testimony here