Statement from Driven By Justice Coalition: Gov. Cuomo Signs Driver's License Suspension Reform Act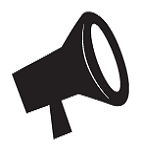 Statement from Driven By Justice Coalition:
Gov. Cuomo Signs Driver's License Suspension Reform Act
Compromise Reached With Gov. Cuomo to End License Suspensions for People Unable to Pay a Traffic Fine
January 4, 2020
CONTACT
Ryan Karerat, The Bronx Defenders, rkarerat@bronxdefenders.org
Jag Davies, Fines and Fees Justice Center, jdavies@ffjc.us 
NEW YORK – Governor Andrew Cuomo signed an amended version of the Driver's License Suspension Reform Act on New Year's Eve, ending the practice of suspending a person's driver's license when they cannot afford to pay a traffic fine.  Sponsored by Senator Tim Kennedy of Buffalo and Assemblymember Pamela Hunter of Syracuse, New York's legislation was approved by wide margins in July.   This legislation will allow hundreds of thousands of New Yorkers to regain their driver's licenses — and with it their access to work and other necessities. 
Debt-based driver's license suspensions are a cruel and counterproductive collection practice that creates a cycle of poverty and punishment few can escape.  Between January 2016 and April 2018, New York issued nearly 1.7 million driver's license suspensions for non-payment of traffic fines and non-appearance at traffic hearings. If a person drives with a suspended license, they are subject to arrest, more fines and fees, and even jail, simply because they cannot afford to pay a traffic ticket. Because Black and Latinx people are disproportionately stopped, ticketed, charged and convicted for traffic violations, this especially burdens their families and communities. 
New York will  join nine other states and the District of Columbia that have passed similar laws over the past three years (Mississippi, Montana, Idaho, California, Maryland, Virginia, West Virginia, Hawaii, and Oregon). 
The new law will end license suspensions due to non-payment of traffic fines, while making affordable payment plans available (at 2% of a person's monthly income or $25/month, whichever is greater).  The reform would also reinstate the licenses of people who currently have a suspended license due to non-payment of traffic fines.
The Legislature also reached a compromise with the Governor that will maintain driver's license suspensions for individuals who did not appear at traffic court hearings, but that will still offer such individuals support.  The amended bill will help individuals whose licenses are suspended for missing a traffic hearing by providing them with an opportunity to enter into a payment plan and get their licenses restored. Those individuals – often people who did not respond to their traffic ticket because they could not afford their traffic fines – can reinstate their licenses by entering a payment plan without the obstacle of paying reinstatement fees, as they will be folded into the total payment plan amount. Individuals will also now be issued two notifications prior to a license suspension.   
"This new state law will make a positive impact in the lives of thousands and thousands of New Yorkers who have had their driving privileges suspended solely for inability to pay," said Senator Tim Kennedy. "This is a huge win that decriminalizes poverty and will give hope and opportunity to drivers across New York State. I want to thank Assemblymember Hunter for her diligent efforts to secure passage of this legislation in the Assembly, the Driven by Justice Coalition for their tireless advocacy, and Governor Cuomo for working with us and signing this legislation into law."
"We have long known that suspending a driver's license for failure to pay fines is a counterproductive practice," said Assemblymember Pamela Hunter. "Drivers already struggling to pay these fines often lose jobs and incomes, which further undermines their ability to resolve a suspension. This new law will decriminalize poverty and allow thousands of New Yorkers to restore their suspended licenses at a time when this already vulnerable population is most in need of greater transportation and employment options due to the pandemic. I would like to thank Senator Kennedy for seeing this bill to enactment with me, the Driven by Justice Coalition for their advocacy and expertise, and Governor Cuomo for signing this landmark piece of legislation." 
"Suspending driver's licenses because of unpaid traffic fines criminalizes poverty and perpetuates structural racism in the criminal legal system. We applaud our legislative champions Assemblymember Pamela Hunter and Senator Tim Kennedy for their leadership in making the DLSRA a reality," said Ranit Patel, Equal Justice Works Fellow at The Bronx Defenders. "While we are disappointed by the Governor's decision to maintain suspensions for individuals who don't appear in traffic court, this bill will allow hundreds of thousands of New Yorkers to get to work, make medical appointments, and pick up their children without fear of arrest and prosecution. We celebrate this win and look forward to continuing the fight with our legislative partners for New Yorkers with debt-based license suspensions." 
"This win is a significant step toward scaling back economic and racial inequality in New York," said Katie Adamides, New York State Director at the Fines and Fees Justice Center.  "Given the bipartisan national momentum for fines and fees reform, we must build on this victory to enact more comprehensive approaches in this new year."
"New York has taken a critical step towards racial and economic justice by enacting driver's license suspension reform," said Claudia Wilner, Director of Litigation and Advocacy at the National Center for Law and Economic Justice. "Hundreds of thousands of low-income New Yorkers – especially New Yorkers of color – will gain access to jobs, transportation, and new economic opportunities."
"Ending wealth-based driver's license suspensions will help break the cycle of debt that exacerbates racial and economic disparities, denies access to opportunity, and perpetuates mass incarceration," said Donna Lieberman, executive director of the New York Civil Liberties Union. "Up until now, thousands of New Yorkers have had their licenses suspended every year just because they couldn't afford to pay a fine. The Driver's License Suspension Reform Act is an important step toward reducing the dangerous impacts of racist policing and wealth inequality, and we are pleased to see it become law. Driver's license suspensions should be used for the limited purpose of keeping unsafe drivers off of the road, not as a debt-collection mechanism."
"In 2019, I was one of thousands of New Yorkers who had their driver's license suspended because they couldn't afford fines and fees," said Charles George Jones, a member of Center for Community Alternatives. "Now that the Governor has signed the Driver's License Suspension Reform Act, I can get my license restored and be able to take care of simple things – like driving to the grocery store – without risking arrest. With this victory under our belt, we continue the fight to end the criminalization of poverty in all its forms, including by abolishing predatory court fees."
"Eliminating driver license suspensions based on an inability to pay court fees is a crucial step in decriminalizing poverty and the Wayne County Public Defender's Office applauds Governor Cuomo for signing the DLSRA into law. This legislation will be a life-line for many of our clients here in rural New York who will no longer have to choose between a criminal conviction and getting to work or doctor appointments. It will also allow us to use our public defender resources in a way that better serves our community."
"We are very pleased that the Governor has signed the Driver's License Suspension Reform Act into law," said The Reverend Peter Cook, Executive Director, New York State Council of Churches. "Too many New Yorkers have needlessly suffered great economic hardship because of an onerous system which suspended their ability to drive to their jobs to support themselves and their families. This new law marks a step in the right direction to help New Yorker's lift themselves out of poverty while contributing to our economy." 
"CEO is thrilled to see New York put an end to the punitive, discriminatory, and counterproductive practice of suspending driver's licenses for non driving related offenses, allowing formerly incarcerated New Yorkers to access better jobs," said Imani Webb-Smith, Policy Associate at the Center for Employment Opportunities.
"For far too long, New Yorkers faced arrest and harsh punishment for driving with licenses that were suspended simply because they could not afford to pay fines." said Jacqueline Gosdigian, Senior Policy Counsel at Brooklyn Defender Services. "Wealth-based driver's license suspensions have a disproportionate impact on low-income New Yorkers and people of color and perpetuate the cycle of poverty and mass criminalization. We thank the sponsors Assemblymember Pamela Hunter and Senator Tim Kennedy for their leadership in championing this legislation, and urge the legislature to continue New York's progress and prioritize further reforms to the criminal legal system in the coming session."