Stacey Kennard Presented Testimony at Oversight Hearing on Implementation and Expansion of RTA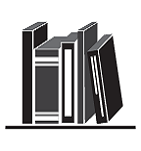 New York City Council
Committee on Justice System and Committee on Criminal Justice
Oversight Hearing on Implementation and Expansion of RTA 
December 3, 2019
Testimony of The Bronx Defenders
By Stacey Kennard, Team Leader and Adolescent Defense Project Attorney,
Criminal Defense Practice
The Bronx Defenders forms relationships with hundreds of young clients every year. The team of specialized advocates comprising the Adolescent Defense Project (ADP) includes criminal defense attorneys, social workers, and an education attorney. We represent adolescent clients aged 17 and younger who are charged as adults, primarily young people charged with felonies as Adolescent Offenders and Juvenile Offenders. ADP attorneys and advocates are specialists in the Raise the Age (RTA) law and are trained to represent young people charged with felonies and misdemeanors in Criminal, Supreme, and Family Court. When our clients' cases are removed from the Youth Part in Supreme Court to Family Court, whether on consent of the prosecution or after litigation, the same attorneys and advocates maintain continuous representation and advocacy through the resolution of delinquency cases. ADP advocates have also developed expertise in adolescent brain development, school discipline and education, and youth programs in the Bronx and across the city. The ADP team also serves as a resource for other advocates in our office working on cases involving young clients.
The number of teens charged with felonies in the Bronx has been significantly reduced since the implementation of RTA. For young people who are still impacted by the criminal legal system, however, there is significant room for improvement. This testimony will focus on the most pressing and harmful issues our adolescent clients face, including:
Mistreatment by NYPD;

Prolonged pre-arraignment detention;

Disproportionate rates of detention for young people in foster care; 

Invasive questioning and presumption of guilt by the Department of Probation; 

Excessive time demands of court appearances and repeated Probation interviews; and

Lack of transparency for ACS and the Department of Probation.
The momentous changes to our legal system for young people under RTA brings with it an opportunity to rethink the purpose of the system as a whole and, specifically, the way that we approach young people when they are accused of both the most serious and the most minor crimes.
Watch the full testimony starting at 2:14:00 here
Read the full testimony here