Sophia Gurulé Presented City Council Testimony re: Oversight – ICE's Escalated Attacks on NYC Policies Protecting Immigrants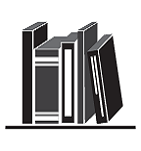 New York City Council
Committee on Immigration and Committee on Hospitals
Hearing re: Oversight – ICE's Escalated Attacks on NYC Policies Protecting Immigrants
February 28, 2020
Written Testimony of The Bronx Defenders
By Sophia Gurulé, Policy Counsel, Immigration Practice
Good afternoon Chairs Rivera and Menchaca, my name is Sophia Elena Gurulé and I am Policy Counsel to the Immigration Practice at The Bronx Defenders. I also represent Mr. Duguid Gamboa — whose wife shared testimony about her family's experience being terrorized by ICE in their own home — in his deportation case at the Varick Street Immigration Court through the New York Immigrant Family Unity Project, also known as NYIFUP.
The Bronx Defenders ("BxD") is a public defender non-profit that is radically transforming how low-income people in the Bronx are represented in the legal system, and, in doing so, is transforming the system itself. Our staff of over 350 includes interdisciplinary teams made up of criminal, civil, immigration, and family defense attorneys, as well as social workers, benefits specialists, legal advocates, parent advocates, investigators, and team administrators, who collaborate to provide holistic advocacy to address the causes and consequences of legal system involvement. Through this integrated team-based structure, we have pioneered a groundbreaking, nationally-recognized model of representation called holistic defense that achieves better outcomes for our clients. Each year, we defend more than 20,000 low-income Bronx residents in criminal, civil, child welfare, and immigration cases, and reach thousands more through our community intake, youth mentoring, and outreach programs. Through impact litigation, policy advocacy, and community organizing, we push for systemic reform at the local, state, and national level. We take what we learn from the clients and communities that we serve and launch innovative initiatives designed to bring about real and lasting change. 
Our Immigration Practice pioneered the model of integrated criminal defense and immigration representation over fifteen years ago. Immigration attorneys work closely with clients and their advocates throughout the pendency of their cases in both criminal and family court to avoid or mitigate negative immigration consequences. Additionally, immigration attorneys represent clients in deportation proceedings in both detained and non-detained settings, provide affirmative immigration services, and pursue community-based systemic reform litigation and advocacy aimed at reforming federal immigration laws. Since November 2013, our immigration attorneys have also served as assigned counsel at the Varick Street Immigration Court under the New York Immigrant Family Unity Project (NYIFUP), the first-ever universal representation project in immigration court.
Read the full testimony here