Sixteen Bronx Defenders staff members presenting as panelists at the 2014 National Legal Aid & Defender Association Conference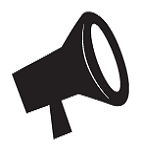 At this year's National Legal Aid & Defender Association (NLADA) conference, Blueprint for Justice: Designing a New Paradigm for Impact, a total of 16 Bronx Defenders advocates — attorneys, social workers, and data and technology specialists across the Criminal Defense, Family Defense, and Civil Action Practices, as well as the Technology & Evaluation Department — will be presenting on 4 different panels at the conference on Thursday, November 13th and Friday, November 14th in Arlington, VA.
NLADA's Annual Conference is the leading national training event of the year for civil legal aid, indigent defense, and public interest law communities. The conference offers advocates the latest substantive information and professional skills they need to creatively and effectively meet the legal needs of low-income people and provides unparalleled opportunities to meet and exchange ideas with colleagues from across the country while fulfilling continuing legal education requirements.
To learn more about the conference and to register for any of the panels click here. To download the full conference program, which includes full descriptions of each panel, click here.
The panels led by Bronx Defenders staff at the conference include:
Holistic Defense in Action and Early Intervention
Panelists: Jennifer Bronson, Healthy Mothers, Healthy Babies Project Director; Kamau Butcher, Policy Organizer; Scott Constantine, Managing Director of Family Defense Practice; Conor Gleason, Immigration Attorney; Jeremy Kaplan-Lyman, Criminal Defense Attorney; Robyn Mar, Director of Early Advocacy; Amreeta Mathai, Civil Action Attorney; and Seann Riley, Deputy Director and Criminal Defense Attorney.
Thursday, November 13th, 4:00 pm – 5:30 pm
Holistic Legal Case Management System: Technology & Evaluation
Panelists: Jesus Perez, Managing Director of Technology & Evaluation; Alex Rhodd, Data Analyst; and Robin Steinberg, Executive Director
Friday, November 14th, 8:30 am – 10:00 am
War on Families: Defending the Civil Consequences of the War on Drugs
Panelists: Kate Rubin, Managing Director of Civil Action Practice; Emma Ketteringham, Managing Director of Family Defense Practice; and Runa Rajagopal, Civil Action Attorney
Friday, November 14th, 10:30 am – 12:00 pm
The Long Arc of Immigration Representation: From Criminal Charges to Deportation, With a Focus on Developing the First-Ever Public Defenders for Immigration Court
Panelists: Jennifer Friedman, Director of Immigration Advocacy; Conor Gleason, Immigration Attorney; and Sarah Knight, Social Worker
Friday, November 14, 2:15 pm – 3:45 pm