San Jose Mercury News: 'Holistic' criminal defense gains footing in Bay Area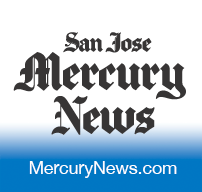 California is no stranger to holistic medicine, holistic massage or holistic music (think soothing nature sounds). There's even a pet store in Berkeley called the Holistic Hound.
Now comes a new twist on the notion — holistic criminal defense. Touchy-feely as it may sound, none other than the U.S. Department of Justice is supporting efforts to spread the approach nationwide, including to enthusiastic Bay Area public defenders.
Born partly out of a conference in the late 1990s at Harvard's Kennedy School of Government, holistic defense in its most elaborate form uses teams of criminal, civil and family defense lawyers, social workers, parent advocates, investigators and community organizers to address the needs — legal and otherwise — of defendants who can't afford their own lawyers.
The idea is to keep people from coming back into the criminal justice system — thus save taxpayers money — by limiting the consequences that can arise from even a misdemeanor arrest, such as deportation and the breakup of families, loss of a job, revocation of an employment license or eviction from public housing.
"An arrest is never just an arrest — it can explode someone's life," said Robin Steinberg, founder of the Bronx Defenders, the nonprofit agency of public defenders leading the holistic defense movement. "Even when you get the not-guilty verdict, you don't hug them and send them into the night. That's when the work begins."
From Rhode Island to Texas, and to Alameda, Contra Costa and San Francisco counties, the general principle has started to catch on, especially the notion of teaming social workers with lawyers.
By Tracey Kaplan
Read the full article here.