Rosa Cohen-Cruz Presented Testimony at City Council on ICE Out of New York Courts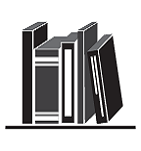 New York City Council
Committee on Immigration Jointly with the Committee on Justice System
Hearing re: Oversight – ICE out of New York Courts
April 10, 2019
Written Testimony of The Bronx Defenders
By Rosa Cohen-Cruz
Good afternoon, my name is Rosa Cohen-Cruz and I am a Padilla Supervisor in the Immigration Practice at The Bronx Defenders. In this role I oversee the practice of advising non-citizen defendants on the immigration consequences of their criminal cases. The Bronx Defenders pioneered the model of immigration services embedded in a public defender office over fifteen years ago. Today, our robust immigration practice is comprised of over forty attorneys, social workers, advocates and administrators. We provide deportation defense in both detained and non-detained court settings. Our Padilla practice provides advice and counsel to nearly 1,000 non-citizen clients each year throughout the pendency of their cases in both Criminal and Family Court to avoid or mitigate negative immigration consequences and we are sometimes able to improve our clients' immigration statuses, and help them become lawful permanent residents or U.S. citizens.  I am testifying today to voice our support for the resolution calling on the State Legislature to pass, and the Governor to sign, the "Protect Our Courts Act" (A.2176 / S.425), in order to protect the due process rights of all New Yorkers, regardless of immigration status.
Introduction
Over the past two years, we have seen a disturbing trend of our clients being arrested by ICE in and around New York courts. In the Bronx we witness ICE agents using the court house as a venue to surveil New York's immigrant residents. ICE agents sit in court rooms and listen to private attorney/client conversations in the hallways to identify targets. As defenders, we have watched, often helplessly, as ICE agents use scheduled court appearances to arrest and detain our clients who have come to court to defend themselves. The rampant arrests of New Yorkers who are responsibly attending court hearings damage the fair delivery of due process to our immigrant community members, creating an unwelcoming and indeed terrifying environment for non-citizens accused of crimes.
The practice of arresting non-citizens in court creates fear and distrust in the criminal justice system and inhibits public defenders ability to zealously represent their clients in criminal court. The resulting fear of courts undermines the legal system in the following ways: 1) clients accept unfavorable plea deals to avoid coming to court; 2) ICE uses excessive force and disregards due process and right to counsel; and 3) open cases create delay and disruption to the immigration court process. The Protect our Courts Act provides important measures to maintain courts as safe spaces for all New Yorkers, regardless of immigration status, thus equally protecting everyone's right to fairly access the court system.