Robin Steinberg to Speak at CUNY Law School Panel this Wednesday, November 12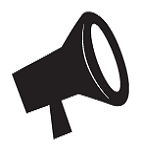 This Wednesday, November 12, 2014 at 6:00 pm at CUNY School of Law, Bronx Defenders Executive Director Robin Steinberg will join a panel of fellow experts and advocates to discuss economic inequality and practical solutions.
"The Long Crisis" will reflect the theme of CUNY Law Review's 18th volume: the role that economic inequality and injustice play within the context of social justice legal issues and practical solutions lawyers and activists are employing to help overcome the inequality.
To learn more about the event click here. To register for this free event click here.