Robin Steinberg is the keynote speaker for the 2014 RebLaw Conference at Yale Law School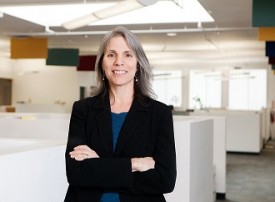 Robin Steinberg, Founder and Executive Director of The Bronx Directors, is delivering the keynote address at the 2014 RebLaw Conference at Yale Law School. This year marks the 20th anniversary of the annual Rebellious Lawyering Conference.
RebLaw is the nation's largest student-run public interest conference. Every year the conference brings together practitioners, law students, and community activists from around the country to discuss innovative, progressive approaches to law and social change. The conference, grounded in the spirit of Gerald Lopez's Rebellious Lawyering, seeks to build a community of law students, practitioners, and activists working in the service of social change movements and to challenge hierarchies of race, wealth, gender, and expertise within legal practice and education.
Click here for more information about Yale's RebLaw Conference.