Robin spoke at WNYC's Greene Space on a panel discussing Stop and Frisk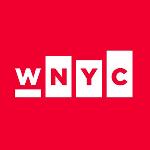 Robin Steinberg spoke at WNYC's Greene Space on a panel discussing Stop and Frisk. This panel, a part of The NEXT New York Conversation, discussed both sides of the controversial police strategy and how this procedure affects New Yorkers.
"Even as violent crime rates in New York have dropped dramatically in the past 15 years, this controversial police procedure continues to divide law enforcement and community groups. Is "stop-and-frisk" an effective preemptive strategy for crime prevention or a case of racial profiling? The Greene Space partnered with The New Press to present panelists on multiple sides of the issue in a candid conversation about how "stop-and-frisk" affects New Yorkers in their everyday lives."
Monday, May 2, 2011 at 7:00 PM
Moderated by: Jamie Floyd
Panelists included:
David Kennedy – director of the Center for Crime Prevention and Control at John Jay College of Criminal Justice in New York City.
Paul Butler – former public prosecutor and Professor of Law at George Washington University. 12 Angry Men contributor.  Professor Butler is one of the nation's most frequently consulted scholars on issues of race and criminal justice.
Robin Steinberg – Founder and Executive Director of the Bronx Defenders
Peter Gleason – lifelong New Yorker, progressive activist, lawyer, retired FDNY firefighter, former NYPD Police Officer
Heather Mac Donald – Manhattan Institute. Mac Donald's work at City Journal has canvassed a range of topics including homeland security, immigration, policing and "racial" profiling, homelessness and homeless advocacy, educational policy, the New York courts, and business improvement districts.
 Bob Hennelly – WNYC Newsroom
Robin Steinberg shares the perspective of the many community members The Bronx Defenders' office sees:

Robin Steinberg speaks on Stop and Frisk policy at The Greene Space from The Greene Space @ WNYC & WQXR on Vimeo.
To watch more click here.