The Bronx Defenders responds to US Attorney report on deplorable conditions facing adolescents at Rikers Island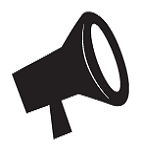 The Bronx Defenders condemns the conditions adolescents at Rikers Island are being held in and the treatment they are subjected to as outlined in the August 4, 2014 report by United States Attorney for the Southern District of New York Preet Barara.
For too long, the city of New York has neglected adolescents involved in the criminal justice system and the consequences that flow from their involvement. From being one of only two remaining states that automatically charges 16 year old teens as adults, incarcerating indigent youth on bail, branding them with permanent life-altering criminal records, and subjecting them to violence and solitary confinement, New York City officials bear responsibility for addressing this disaster immediately.
"That children are subjected to sustained and ongoing violence at the hands of Rikers corrections guards who are supposed to be trained and employed to maintain order and peace is highly disturbing, but is unfortunately consistent with the stories and experiences of our young clients" said Robin Steinberg, Executive Director of The Bronx Defenders. "The U.S. Attorney's report confirms our long standing position that the city's policies and practices towards our children and young people caught in the criminal justice system is in full crisis. The Bronx Defenders calls for continued and broad investigation of the situation, and for specific solutions that reduce the number and increase the safety of youth being held at Rikers Island."
'Donte,' a former Bronx Defenders client who spent months in custody at Rikers Island as a young teen said: "Rikers Island is a scary place to be at such a young age. Being there made me paranoid. I was scared for my life on a daily basis. I realized that I had to not only do my time, but I had to survive there. It took a toll on my mind. I was watching my back constantly and the guards were no help. I had to avoid fights with inmates while paying attention to the Corrections Officers because they were so crooked."
'YC,' another Bronx Defenders client, is 18 years and currently in custody at Rikers Island in solitary confinement.  In the middle of summer, he has been forced to remain in a small individual cell with no air-conditioning. "Sometimes I can't breathe when it's hot in the cell.  Sometimes I get chest pain," YC said.  "The COs say whatever they want to you.  They feel like they can do whatever they want to you."
Having worked for years with such young clients, The Bronx Defenders developed its Adolescent Defense Project, which was designed to provide specialized representation to its most vulnerable clients—14-, 15- and 16-year-olds—who are being prosecuted as adults and many of whom are jailed at Rikers Island for short and long-term periods. Youth prosecuted as adults face unique challenges that can lead to devastating life destabilization, including homelessness, mental health issues, family conflicts, and educational problems. The Adolescent Defense Project uses the Bronx Defenders' holistic defense model to address the causes and consequences of criminal justice involvement as faced by these youth. By combining zealous advocacy with knowledge of the systems that impact clients' lives, the Adolescent Defense Project strives to achieve more sustainable outcomes for young clients. The goal is to maximize the benefits of the holistic defense model not only to defend clients in court, advocate for their safety, but to connect them with services to put them on the pathway to success.
*Client names and identifications have been altered or withheld for their safety and privacy.