Residents of East Harlem – Manhattan's Most Stopped-and-Frisked Neighborhood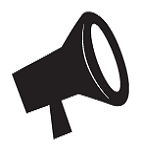 Residents Protest NYPD Practice, Call for City Council Passage of Community Safety Act
Council Member Melissa Mark-Viverito, advocates and New Yorkers call for end to abuse and harassment at "East Harlem Stand Up!" event
New York – Hundreds of New Yorkers joined Council Member Melissa Mark-Viverito, community organizations and advocates in East Harlem to protest discriminatory policing practices, like stop-and-frisk, and call for immediate passage of the Community Safety Act in the City Council.  As part of the protest and town hall meeting, they called for an end to the police abuses and harassment in the upper Manhattan neighborhood where the NYPD conducted the most stop-and-frisks in the borough in 2011.
"East Harlem must speak out against the discriminatory and unconstitutional stop and frisk policy," said Council Member Melissa Mark-Viverito. "NYPD stopped over 17,000 people in East Harlem's 23rd precinct alone last year, criminalizing an entire generation of youth in our community. This is why I introduced a resolution in support of a change in state law that would end the thousands of small-quantity marijuana arrests that result from illegal searches of New Yorkers. It is also imperative that we pass the Community Safety Act, a historic legislative package which would ban racial profiling by the NYPD, protect New Yorkers against unlawful searches, and hold police officers accountable by requiring them to identify and explain themselves to residents during stops. This law will be a key measure to reform the failed stop and frisk policy."
The Community Safety Act is a legislative package consisting of four bills that would help end discriminatory policing, improve police accountability and make New York City safer by strengthening the relationship between communities and the NYPD. The bills aim to:
• Protect New Yorkers against discriminatory profiling by the NYPD (Intro. 800)
• Protect New Yorkers against unlawful searches (Intro. 799)
• Require officers to identify and explain themselves to the public (Intro. 801)
• Establish an NYPD Inspector General Office to ensure that NYPD policies operate effectively and are consistent with the law (Intro. 881).
"The Community Safety Act is an important step toward halting the practice of illegal stops, searches, and mistreatment of residents by the police, which we hear about every day from our clients, their families, and their neighbors," said Robin Steinberg, Executive Director of The Bronx Defenders.
With a majority of New York City Council members sponsoring the Community Safety Act, residents and stakeholders called for a vote on the legislative package and discussed advocacy and empowerment efforts to achieve the significant reforms and improved community safety.
"As an organizer for the Justice Committee, I hear of and witness countless acts of discriminatory and unlawful policing," said Steve Kohut, a Justice Committee organizer. "I have also been a victim of the NYPD's abusive practices my entire life.  It's time to change the NYPD!  We are engaging comprehensive strategy to do so that includes policy reform, litigation and educating our communities to assert their rights with the police, including the right to legally observe and document police activity."
The event was the first in a series of winter events to organize further support for the Community Safety Act within affected communities. It was organized by The Bronx Defenders, The Justice Committee, and Picture the Homeless on behalf of Communities United for Police Reform, a citywide campaign to end discriminatory policing practices. The event also featured information about "Know Your Rights" and "Cop Watch" trainings, which equip residents with the tools to promote community safety stand up for their rights.
"Police should focus on stopping crime and keeping people safe rather than harassing and discriminating against innocent people like us," said Saratou Diallo, a member of Picture the Homeless. "My message to the police is: just because we are homeless doesn't mean that we are criminals."
According to an NYCLU analysis of NYPD data, over 685,000 New Yorkers were stopped by the police last year. 87% of those stopped were Black or Latino, and 88% of those stopped were found to be doing nothing wrong.
The NYPD stopped-and-frisked more people in East Harlem than in any other Manhattan neighborhood in 2011, according to NYPD data. In the 23rd precinct, which covers 96th Street to 115th streets on the east side, there were over 17,000 stops – the most in Manhattan and 6th most in New York City. The 25th precinct which covers the areas of East Harlem north of 115th Street saw nearly 10,000 stops, the fifth most in Manhattan.
"I feel like the police are not here to protect me," said Salaam Ellis, a member of Picture the Homeless. "If anything, they're here to harass me, humiliate me, and make my life more difficult."
Attachment 1
Attachment 2