Quartz: Why ICE's coronavirus response is so dangerous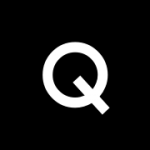 "These recent events make me think of people like Ousman Darboe, a longtime Bronx, New York resident, husband, and father, currently jailed at Bergen County Jail, whom ICE has kept locked up in civil immigration confinement since 2017. ICE claims he's a public safety risk, even after governor Andrew Cuomo granted a pardon of his sole criminal conviction, an unarmed robbery for which he maintained his innocence. The Bronx Defenders, joined by my students at the NYU Immigrant Rights Clinic last year, has been advocating for Darboe's release for more than two-and-a-half years. His wife, a US citizen, and their almost two-year-old daughter are now cut off from their weekly visits with Darboe at the jail due to the Covid pandemic. They are terrified of what will happen if any of them fall ill. It is a terror that countless families with loved ones in jails and prisons feel, needlessly. This is not public safety.
Stories like Darboe's expose the false premise that has justified ICE's existence since it was launched in 2003: that detention and deportation are necessary to protect the public. Evidence contradicted this rationale long before Covid-19 came on our collective radar. If anything, it has been becoming clearer that immigration enforcement is, in and of itself, inherently dangerous to the public; a truth that became apparent, tragically, last month in New York when ICE shot a man in the face during a home raid.
Now, Covid-19 has added another urgent dimension to our already volatile and fraught immigrant detention system. With the outbreaks predictably reaching jails and prisons, where containment of the virus is physically impossible, there's no question that continued immigration enforcement actions will put ever-more people's lives in danger, including the individuals ICE targets, their families, ICE's agents, and corrections officers."
Read the full article here