Quartz: ICE changed an algorithm to prevent the release of detained immigrants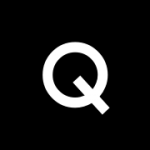 Momentarily put aside your positions on immigration policy, if you will, and consider this case of alleged algorithmic rigging. Whatever your feelings on people seeking legal status in the US, you may find cause for concern about humanity's growing reliance on machines to determine liberty.
Last week, the Bronx Defenders and New York Civil Liberties Union filed a complaint in New York federal district court against local Immigration and Customs Enforcement (ICE) authorities. They allege that the agency adjusted the algorithm it uses to decide when someone should be released on bond. Now, detainees being held on civil immigration offenses overwhelmingly remain in custody even when they pose no flight or public safety risk and regardless of medical conditions. The advocates explain in a statement:
Federal law requires ICE officers to make individualized custody determinations based on whether the person poses a flight risk or threat to public safety. Since 2013, the agency has used a risk assessment tool that considers factors like a person's family ties, connections to community, time in the country and community, and criminal history. However, the data shows that this tool, which ICE offices use nationwide, was manipulated, most recently in mid-2017, to remove its ability to recommend anyone be released. The tool can now only make one substantive recommendation: detention without bond.
Prior to this adjustment, about 47% of detainees were released on bond while their immigration cases unfolded. Between June 2017 and September 2019, however,  only 3% were let out, according to the complaint. The adjusted tool recommends detention almost invariably even as immigration-related arrests are on the rise, which means that more and more New Yorkers are being held in custody for civil offenses without a proper risk assessment and nowhere to turn for help.
Read the full article here