24 Protestors Assaulted by NYPD in The Bronx Ask City to Create Reparations Fund for Victims of Police Violence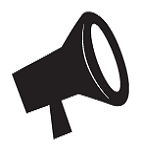 ***FOR IMMEDIATE RELEASE*** 
24 Protestors Assaulted by NYPD in The Bronx Ask City to Create Reparations Fund for Victims of Police Violence 
Demand Letter Sent By The Bronx Defenders to Mayor and Comptroller on Behalf of 24 Individuals Attacked Attacked by Police in the South Bronx Last Spring 
January 26, 2021  
CONTACT
Ryan Karerat, The Bronx Defenders (RKarerat@bronxdefenders.org)
(NEW YORK, NY) – The Bronx Defenders today demanded action from New York City officials to create a fund that compensates the individuals and communities subjected to racially-biased police violence in the South Bronx, including during the now-infamous June 4th protest in Mott Haven. 
On behalf of 24 individuals who were assaulted by police last spring in the Bronx (the "Mott Haven Collective"), the legal group wrote to Mayor Bill de Blasio and Comptroller Scott Stringer requesting immediate action to create a reparations fund both for the Mott Haven Collective and for the broader Bronx community that has been subjected to generations of violence and discrimination at the hands of the police. They demand reparations that would compensate the protesters who were injured, invest in the targeted community, account for the attack, and fire those responsible.
While the members of the Mott Haven Collective come from a variety of different backgrounds and attended the protest for different reasons, their experiences on the evening of June 4th all have certain things in common. 
The letter states, "Before curfew, the Collective members were surrounded by dozens of officers and a militarized police presence. They were prevented from leaving. Without any cause that the law would deem justified, members of the Collective were beaten, punched, dragged, and thrown to the ground by police. Their requests for medical assistance were ignored. They were put in wrist restraints so tight that their hands went numb—a numbness that persists for some to this day. The Black and brown members of the Collective were subjected to more severe punishment than white protesters; women of color were subjected to publicly humiliating searches. Collective members who wore masks to protect against Covid-19 had their masks torn off by officers and were then marched onto crowded vans and held in cramped and unsanitary cells for hours."
The experiences of the Collective are consistent with the findings of organizations like Human Rights Watch and the NYPD Office of the Inspector General who have already identified the NYPD's premeditated attacks on protestors that evening in Mott Haven as a particularly egregious example of the NYPD's disastrous response to the Black Lives Matters movement and protests last summer. 
"The NYPD did not come to the Bronx on June 4th to prevent violence; they came to commit violence," said Jenn Rolnick Borchetta, Managing Director of the Impact Litigation Practice at The Bronx Defenders. "New York City's leaders can either continue hiding behind the roadblocks set up to ensure Black and brown communities never receive justice, or they can stand with those who suffered the blows of racist policing by repairing the harm done now and preventing it from happening ever again." 
LoriKim Alexander, a 44-year-old Black resident of The Bronx represented in this legal action who attended the protest on June 4th and was kettled and attacked by police, said, "The NYPD's attack against protesters caused all of us and the Mott Haven community pain. Many of us are still suffering from injuries inflicted that day — some of us are damaged for life. The city must take responsibility for the NYPD's racist violence against us, and make things right for the Bronx community."
The full demand letter can be found here: https://www.bronxdefenders.org/wp-content/uploads/2021/01/2021.26.01-Mott-Haven-Collective-Demand.pdf