Press Release: Marijuana Legalization Advocates Hold Lobby Day to Urge Lawmakers to Center Racial & Economic Justice by Passing MRTA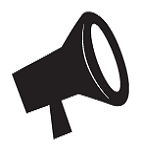 ***FOR IMMEDIATE RELEASE*** 
Marijuana Legalization Advocates Hold Lobby Day to Urge Lawmakers to Center Racial & Economic Justice by Passing MRTA
February 4, 2021 
CONTACT
Ryan Karerat, The Bronx Defenders (RKarerat@bronxdefenders.org)
(NEW YORK, NY) – Advocates from across New York State are holding a virtual Lobby Day today to call on the legislature and Gov. Cuomo to legalize cannabis by passing the Marijuana Regulation and Taxation Act (S.854/A.1248) this session. 
The advocates meeting with legislators today include public defenders and other justice advocates demanding that any new law removes criminalization associated with marijuana and addresses the harmful collateral consequences associated with prohibition, specifically the devastating effects of criminal enforcement on communities of color in  immigration, child welfare and other civil proceedings, housing, education, and employment.
The lobby day will kick off with a press conference at 10am, followed by meetings with lawmakers throughout the day. 
The advocates are urging lawmakers to elevate the Marijuana Regulation and Taxation Act (MRTA) over Governor Cuomo's competing proposal that maintains criminalization  in marijuana enforcement while also not ensuring the benefits of legalization will be felt by the Black and brown communities that were impacted the most by marijuana prohibition. 
The MRTA would center racial and economic justice in the marijuana legalization process by:
Reinvesting tax revenue into the Black and brown communities harmed most by marijuana prohibition. 

Eliminating criminal penalties and expunging convictions for marijuana offenses. 

Addressing collateral consequences of marijuana convictions in housing, education, child welfare, and immigration systems.

Proactively creating opportunities for the communities most targeted by enforcement to participate in and profit from the new marijuana economy in the state through a robust social equity program and small business incubator. 
"The only way to do marijuana legalization right is by recognizing and acting to reverse the immense damage done by its criminalization," said Eli Northrup, criminal defense policy counsel at The Bronx Defenders. "We're calling on lawmakers to pass the MRTA so that Black and brown communities can actually share in the benefits of legalization." 
"I am a mother who raised two sons in New York City," said Peggy Herrera, member of Center for Community Alternatives. "To keep them safe was my primary mission in life, but no matter how vigilant I was, the reality of police interaction was inevitable. It was bad enough dealing with stop and frisk, but one of the major tactics that the NYPD has used to stop, detain or arrest our sons and daughters was the excuse that they smelled marijuana. For decades our children were inducted into the criminal legal system and given a police record for a minor marijuana possession. My family is still being harassed by the police under the false excuse of smelling marijuana. No one will ever know how many young lives were lost or imprisoned because of outdated policies that were thrust upon people of color. The time to stop this madness is now, and invest any marijuana tax revenue into the communities that were most harmed."
"The scourge of the wrong-headed war on drugs, especially as it concerns differential enforcement of marijuana laws, has decimated our minority communities," said Kevin M. Stadelmaier, Chair of the New York State Association of Criminal Defense Lawyers' Legislative Committee. "Now, with the advent of the Marijuana Reform and Taxation Act (MRTA), New York State has an opportunity to join other progressive states in the realization that legalization, regulation and taxation of marijuana cures not only fundamental inequities in enforcement and the deleterious effects on minority communities but further seeks to make whole those communities most disproportionately impacted through much needed reparations. It is clear that the time for marijuana legalization is now.  The New York State Association of Criminal Defense Lawyers strongly supports the passage of this landmark legislation." 
"Marijuana convictions can carry devastating consequences for immigrants–including deportation, detention and the loss of eligibility for immigration status. Comprehensive marijuana justice legislation must include language that serves the interests of immigrants," said Jose Chapa, Senior Policy Associate from the Immigrant Defense Project. "That means erasing convictions in a way recognized by the Immigration Courts and agencies, minimizing immigration consequences from remaining criminal penalties, and reinvesting in our most harmed communities."
"The insidious origin of the explicitly racist and classist drug war is indisputable, and marijuana has been used for decades as a justification for police violence against Black and Brown communities and mass incarceration," said Jawanza James Williams, Director of Organizing of VOCAL-NY "Governor Cuomo's legalization proposal neglects to meaningfully center restorative justice while the Legislature's Marijuana Regulation and Taxation Act (MRTA) is the most promising package in the country. We must get this right, in the name of racial justice."
"Despite efforts to limit enforcement, marijuana prohibition continues to destroy the lives of thousands of New Yorkers each year. This can trigger months and years of ICE detention and deportation, sever access to essential public benefits, result in the loss of one's children to foster care, and be the impetus for violent police interactions. Until marijuana is legalized, Black and Latinx communities will face devastating consequences. The only way to end the double standard in enforcement is for lawmakers to pass the MRTA to ensure that legalization closes off any back-door paths to re-criminalization and delivers justice for the communities that have suffered the devastating and far-reaching consequences of marijuana criminalization," said Anne Oredeko, Supervising Attorney of the Racial Justice Unit at The Legal Aid Society.
 "Marijuana cannot simply be legalized, but must be legalized the right way. That means passing a progressive legalization bill that is rooted in racial and economic justice and that focuses not only on increasing revenue and jobs, but also on giving back to Black and brown communities who have long suffered the impacts of marijuana prohibition and racially-biased enforcement. Additionally, it is imperative that legalization not accompany further criminalization through the enhancement of criminal penalties or the creation of new criminal penalties, which currently exist in the Governor's proposal. That is why Brooklyn Defender Services supports the Marijuana Regulation and Taxation Act (MRTA) and urges its enactment this session," said Jacqueline Gosdigian, Senior Policy Counsel for Brooklyn Defender Services.
"It is imperative that adult-use cannabis legalization in New York is achieved in conjunction with the most robust social, economic, and criminal justice provisions possible. This includes a statutory commitment to provide significant resources for communities devastated by mass incarceration and the war on drugs, ensuring diverse and equitable representation in the industry, and ending the racially disparate criminalization of cannabis," said Assembly Majority Leader Crystal Peoples-Stokes. "The Marijuana Regulation and Taxation Act is the best path forward to realizing long overdue marijuana justice."
"It's widely recognized that marijuana is less harmful than alcohol but State law on cannabis is disproportionately and illogically punitive. We need to move beyond our completely broken prohibition model on marijuana to a sensible tax-and-regulate model," said Assembly Member Richard Gottfried, Chair of the Assembly Health Committee. The Marijuana Regulation and Taxation Act (MRTA) creates economic opportunities, including social equity programs and community reinvestment, expands patient access to medical marijuana, and protects hemp farmers. I hope we will advance it as soon as possible."
"Any serious proposal for marijuana legalization must work to right the history of mariujana criminalization being used to target black and brown communities. Governor Cuomo's proposal actually increases criminal penalties for some low-level marijuana offenses. These new penalties would continue the long pattern of law enforcement using marijuana laws to target marginalized populations. The MRTA creates a permanent funding stream that begins to address these historic injustices through community reinvestment. I urge the legislature to consider Senator Krueger and Majority Leader Peoples-Stokes' legalization proposal," said Senator Jeremy Cooney, Chair of the Cities 2 (non-NYC) Committee.
"Marijuana justice is justice for black and brown communities like my own that have been crushed under the inequities of the War on Drugs," said Assembly Member Kenny Burgos. "New York is a leader, but on this we follow far behind. We must pass the MRTA, legalize adult-use cannabis, and ensure the communities most impacted are made whole through priority access to licensing and direct benefits from tax revenues."
"Since NDS began our work in Northern Manhattan in 1990, the neighbors we serve have been persecuted under the pretense of marijuana criminalization for little more than the color of their skin and the amount of money in their bank accounts. Legalization must account for that fact and take steps to reckon with this egregious wrong," said Alice Fontier, Managing Director of Neighborhood Defender Service of Harlem. "That means ensuring that the Black and brown New Yorkers who suffered under criminalization reap the economic benefits of legalization. That means expunging prior marijuana offenses. That means  addressing the collateral consequences criminalization has inflicted on our neighbors. In short, that means passing MRTA now." 
"New York cannabis consumers deserve equitable and just access to a system that allows them to socially use, grow and possess a substance that is substantially safer than alcohol and tobacco. They deserve a system that fosters and encourages a diverse industry similar to their own demographics. They deserve a system which acknowledges the past harm prohibition has caused, and one that makes substantial investments back into our communities, proportional to the harm caused. Most importantly, cannabis consumers deserve to be treated equal to everyone else. New Yorkers deserve the MRTA." said Troy Smit of Empire State NORML.
"It's time for Black legislators to stand up for over-policed communities across the state, from Brooklyn to Buffalo. If New York legalizes marijuana but doesn't end the policing practices used to criminalize Black New Yorkers, it begs the question: who is the legalization actually for?" said Anthonine Pierre of Brooklyn Movement Center.
"New Yorkers are more ready than ever to create a new paradigm for marijuana legalization that centers reinvestment, equity, and justice. Given New York's appalling history with racially biased marijuana enforcement, we need responsible legalization that doesn't leave out the New Yorkers targeted by marijuana overpolicing. Any bill legalizing marijuana that aims to center social equity needs to direct tax revenue from sales toward the communities that are still reeling from decades of biased enforcement, which the Governor has recognized. And legislation must include specific language to resolve the devastating collateral consequences of marijuana prohibition in the fields of housing, employment, child welfare, and immigration," said Melissa Moore from Drug Policy Alliance. "The Marijuana Regulation and Taxation Act  comprehensively meets these goals and would set a new national model by focusing benefits on those who have been harmed by prohibition — we urge the Legislature to pass the Marijuana Regulation and Taxation Act now.