Vazquez Perez v. Decker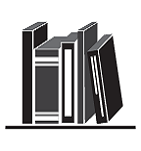 On November 15, 2018, The Bronx Defenders, Cardozo Law Immigration Justice Clinic, and New York Civil Liberties Union filed a putative class action lawsuit against the U.S. government — including Immigration and Customs Enforcement (ICE) and the Department of Homeland Security (DHS). The suit challenges the unconstitutional practice of jailing immigrant New Yorkers for months before bringing them in front of a judge for the first time to assess whether they should be detained, what options for relief they might have, and, in many cases, to meet their lawyers for the first time.

One to two thousand people are detained by the ICE field office in New York City each year and held in county jails in New York and New Jersey. The time between when people are detained and when they see a judge for the first time has gone from under two weeks in 2014 to well over two months today. These unprecedented delays in access to judges unlawfully extend the detention of all ICE detainees in the New York area. This class action seeks a declaration that the government's practices are illegal and a court-ordered remedy to ensure people receive a prompt hearing before a judge after they are detained.

Petitioner-Plaintiff Uriel Vazquez Perez is one of the many individuals who faces the prospect of months of ICE detention before having an opportunity to see a judge. He is a 43-year-old father and husband who has lived in New York for nearly two decades. He has been detained at the Orange County Correctional Facility, where ICE rents bed space, since October 30, 2018. At the time of the filing, he had not yet been afforded an opportunity to see a judge.

The Trump administration's dragnet immigration enforcement tactics have dramatically increased the number of immigrants arrested in the New York area, creating a bottleneck that has intensified these unprecedented delays.
Based on the most recent available government data for New York:

– 72 percent of people are detained for over two months before their first appearance in immigration court.
– 33 percent are detained for over three months before they get to see a judge.

Many of the people subject to this prolonged detention are eligible for release while their cases proceed or shouldn't be detained at all. 40 percent of individuals arrested by ICE will be released on bond when they see a judge but needlessly spend months in jail waiting for their first court date. Nearly one in ten people should not have been arrested in the first place, because they are U.S. citizens or lawful permanent residents who are not deportable, but they have no way to win release during the months they are held in detention without access to a judge.

These practices affect people who have been in the country for decades, those who were brought here as children, asylum seekers fleeing persecution, and people with permanent residency. On average, the class of plaintiffs have lived in the United States for 16 years when ICE arrests them and places them in removal proceedings. Almost a third (30 percent) are lawful permanent residents. 47 percent report having children living with them in the United States. Detained parents have an average of two children and report that 86 percent of those children had some form of legal status, primarily U.S. citizenship.

Legal Documents: