Patch: Stuck In Jail During A Pandemic: Coronavirus Hits NJ Prisons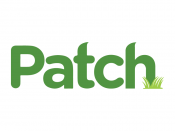 "According to the groups – The Legal Aid Society, Brooklyn Defender Services and The Bronx Defenders – the inmates are rallying against "egregious conditions" and inaction by ICE to prevent the spread of COVID-19.
"Among reports of egregious conditions, we have heard that ICE is not responding to medical sick calls and that there are sick people in units who are not being treated or tested," the coalition alleged.
The groups shared testimony that they said comes directly from the mouths of detainees at Hudson County Correctional Facility:
"Ever since one person on our old block had symptoms, the medical staff refuses to see us because they are afraid of infecting themselves with the virus. Even those of us with diabetes, they are not calling us to take our insulin. We make requests but they do not respond."
"The hygiene is extremely dirty. There is no control. If you could see how we live you would be disgusted. The showers are so dirty it makes you not want to wash."
"Each cell does not have enough materials to disinfect. There is bacteria everywhere."
"In the same cell is the toilet and you have to eat in the same place. With two people to a cell, when the other person is using the bathroom you have to smell them. It's disgusting."
Since being moved to new cells in response to the coronavirus, detainees have also been reporting other problems, the coalition charged.
"On Monday when they moved us to the new cell block, the beds were missing mattresses," one inmate said. "We slept on the hard metal of the bed for three days until they brought mattresses. Now the mattresses they brought are very hard, and they are giving people body pain."
Read the full article here