Patch: Reports Of AC Failure At Bergen County Jail As Heat Wave Hits NJ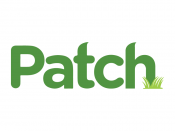 "The Bergen County Sheriff's Department reports that temperatures inside the Bergen County jail are currently between 70 and 73 degrees. A group of immigration attorneys say that's a lie.
As temperatures touch the mid-90s, the New York Immigrant Family Unity Project and their legal providers continue to call for the release of their clients held at the jail, amid a growing number of reports that the air conditioning units at the facility are failing.
In a July 25 letter to U.S. Immigration and Customs Enforcement (ICE), NYIFUP cited the high temperatures, lack of air conditioning and a heightened risk of COVID-19 exposure due to poor air circulation as reasons for their demand."
Read the full article here