Open Letter to Governor Cuomo: Principles for Bail Overhaul in 2019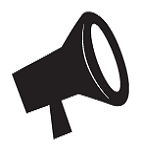 In any given day, 16,000 New Yorkers are held in on bail because they cannot afford the price of their freedom. We are proud to stand with a coalition of 136 advocate groups calling for meaningful, comprehensive, and true bail reform. We must no longer accept a bail system that creates and reinforces wealth- and race-based disparities and feeds mass incarceration.
Governor Cuomo and the New York Legislature  have signaled they will make bail reform a priority this year. While this is a first step, we recognize this should not mean replacing bail with risk assessment tools, mass community surveillance or expansive "preventative" detention, all of which continue to perpetuate the current system of inequality. A letter from 100+ groups to Governor Cuomo lays out the principles of the meaningful reform that we need.
"As a person who spent 11 months in the Nassau County jail pretrial, I know the tremendous harm of New York's current bail system. I also know the tremendous power of this statewide movement for justice," said Marvin Mayfield, member of JustLeadershipUSA.
Read the press release here
Read press coverage here