On Juneteenth, NYC Defenders Call for Legislature to Deliver Justice to Communities Impacted By Marijuana Laws, Say Recently Proposed Legislation Falls Short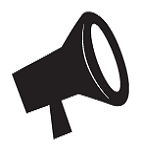 ***FOR IMMEDIATE RELEASE***
ON JUNETEENTH, NYC DEFENDERS CALL FOR LEGISLATURE TO DELIVER JUSTICE TO COMMUNITIES IMPACTED BY MARIJUANA LAWS, SAY RECENTLY PROPOSED LEGISLATION FALLS SHORT
(NEW YORK, NY) –  The Legal Aid Society, New York County Defender Services, Brooklyn Defender Services, The Bronx Defenders, and Neighborhood Defender Service say that recently-introduced legislation would fail to deliver justice to New Yorkers impacted by marijuana laws. The bills (S6579/A8420) put immigrants at risk, do not provide for the broad automatic expungement  in the MRTA and largely preserve the prohibition of marijuana, which has devastated communities across the state. The defenders call on lawmakers to act urgently in passing the more comprehensive Marijuana Regulation and Taxation Act (S.1527B/A.1617B), known as the MRTA, before the end of session.
The call has particular relevance today as New Yorkers statewide mark Juneteenth, a celebration of the abolition of slavery in the United States and the freedom of African Americans across the country. For decades, the state's marijuana laws have impinged on that freedom, devastating communities of color. Legislators must seize the opportunity to address this ongoing injustice by passing the MRTA immediately. The proposed alternatives fall disastrously short. 
Sponsored by Senator Liz Kruger and Assembly Majority Leader Peoples-Stokes, the amended MRTA ends prohibition, which has long criminalized Black and Latino people and other communities of color; clears prior cannabis-related criminal records; addresses additional devastating impacts of marijuana criminalization in the fields of immigration, family law, housing, and employment; and includes a social and economic equity plan that prioritizes licenses for people from communities most affected by criminalization.
The bill also directs tax revenue from legal marijuana sales to be reinvested in communities most harmed by the war on drugs through the Community Grants Reinvestment Fund, which will fund job training, economic empowerment, youth development programming, and re-entry services. Additional revenue will be used to support public schools in the state plus drug treatment programs and evidence-based public education campaigns. If enacted, it will be the first law of its kind to devote such substantial permanent funding for community reinvestment.
New York City's Public Defenders said, "This Juneteenth, as we celebrate the end of one shameful wrong, we call on the legislature to act now to address another. Despite efforts to limit enforcement, marijuana prohibition continues to destroy the lives of thousands of New Yorkers each year. This can trigger months and years of ICE detention and deportation, sever access to essential public benefits, and result in the loss of one's children to foster care. Until marijuana is legalized, the people we represent – who are disproportionately Black and Latinx – and their families will face these devastating consequences. The only way to end the double standard in enforcement is for lawmakers to pass the MRTA and deliver justice for the communities that have suffered the devastating and far-reaching consequences of marijuana criminalization."  
###