Oded Oren Presented Testimony at Hearing on Potential Legislative Changes to Section 50-a of the Civil Rights Law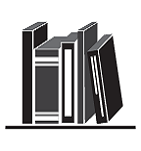 The New York State Senate
Standing Committee on Codes
Hearing on Potential Legislative Changes to Section 50-a of the Civil Rights Law
October 17, 2019
BxD expresses our strong support for S.3695 (Bailey) / A. 2513 (O'Donnell) to fully repeal New York Civil Right Law Section 50-a. Section 50-a maintains a shroud of secrecy over the disciplinary records of police officers, depriving New Yorkers from getting crucial information about law enforcement officials who engage in misconduct and abuse the public trust.  Repealing 50-a is a critical step towards police accountability and protecting the civil rights and liberties of New Yorkers, particularly people of color.
Police misconduct is a lived reality for many of our clients. Our clients are pushed and shoved, their faces scraped on walls and on the floors, their arms broken and their heads intentionally banged against cars and walls — even after they are handcuffed. Police misconduct can also be psychologically scarring even when it is not physically.  Such was the case for a client of ours, who, strolling down the street towards his bus stop, was stopped by two undercover officers — guns brandished — who proceeded to throw him to the ground and later strip search him at the precinct. By the time our client's case ended — with a dismissal — he had undergone months of therapy to address the trauma he had suffered from that encounter.
Transparency in police accountability and discipline, and the proper documentation and disclosure of police misconduct, are critical to both the effective representation of our clients in criminal court and to our clients' ability to receive some form of closure and justice in their cases. For some of our clients, access to these records could be the difference between a conviction or a dismissal. We recently represented a client who, like many of our clients, was stopped, frisked, and charged with possession of controlled substance, in a blatant application of the racist stop-and-frisk practices that continue to harm our clients and their communities. The arresting officer's misconduct records indicated a clear pattern of similar behavior. These records helped obtain a dismissal in that case, which was the first step in our client's path to find justice and closure.
 Use of officer misconduct records in litigation is central to our criminal process and necessary to provide some measure of accountability for officer unlawful behavior. This is especially true when other accountability systems, such as the IAB or the CCRB, fail to do more than give an anemic slap to the wrist of the offending officer.  For many of our clients who often face the harsh consequences of a criminal conviction and loss of liberty, access to these records is especially urgent.
Watch the full testimony starting at 5:03:03 here
Read the full testimony here