Reuters: NYS law requires two forms of bail for defendants: Court of Appeals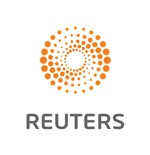 Trial judges in New York are required by state law to set at least two forms of bail for criminal defendants, the state's top court ruled Thursday.
In a unanimous decision, the Court of Appeals held that a trial judge erred when he set $20,000 "cash-only" bail for Shaun McManus, and dismissed his petition to set a second form of bail, such as a bail bond or surety bond.
"Providing flexible bail alternatives to pretrial detainees — who are presumptively innocent until proven guilty beyond a reasonable doubt — is consistent with the underlying purpose of article 520," the section of the criminal procedure law governing bail, Judge Victoria Graffeo wrote for the court.
In 2009, McManus was accused of assaulting a Bronx man on two separate occasions and setting two of the man's cars on fire.
He was released on $5,000 bail, but was subsequently arrested for violating an order of protection by harassing and threatening the man.
Acting State Supreme Court Justice Steven Barrett in the Bronx set cash-only bail at $20,000, and did not offer a second option, such as a bail bond or surety bond. State law provides for nine different types of bail.
McManus then filed a petition for a writ of habeas corpus, arguing that state law requires at least two forms of bail to be set.
Acting Supreme Court Justice Martin Marcus denied the petition.
McManus was subsequently convicted of arson and third-degree assault.
In 2010, the Appellate Division, First Department upheld McManus' conviction.
The Court of Appeals on Thursday disagreed, holding that when the state legislature reformed the bail law in the 1970s, it specifically wrote the law "in order to improve the availability of pretrial release."
DIFFICULT FOR POOR DEFENDANTS
The court also noted that when judges deal with defendants who are high-flight risks, they may set two forms of bail that are essentially the same in order to ensure the defendants return to court. For example, Graffeo wrote, a judge may set $20,000 cash-only bail and a $200,000 appearance bond that requires a 10-percent cash deposit of $20,000.
Marika Meis of Bronx Defenders, who represented McManus, said cash-only bail is the most difficult form of bail for poor defendants to meet, while most can secure bonds for their release.
"Freedom should not be determined by the size of a defendant's wallet," Meis said.
McManus is no longer incarcerated and Thursday's decision will have no impact on his case, she said.
Taylor Pendergrass, an attorney with the New York Civil Liberties Union who wrote a brief on McManus' behalf, said in an interview that confusion over the law led some judges to routinely set cash-only bail, but Thursday's decision should clarify that the practice is illegal.
"Offering non-monetary bail…ensures defendants can continue to work, attend school and take care of their families while dealing with the criminal case," Pendergrass said.
Bronx Assistant District Attorney Stanley Kaplan, who argued for defendant Martin Horn, the former commissioner of the New York City Department of Corrections, did not return a call for comment.
The case is the People ex rel Shaun McManus v. Martin Horn, New York State Court of Appeals No. 34.
For McManus: Marika Meis of Bronx Defenders
For Horn: Bronx Assistant District Attorney Stanley Kaplan
By Dan Wiessner
Read more here.