NYPD isn't releasing info on civil forfeiture, which could bring them 'tens of millions' of dollars, suit says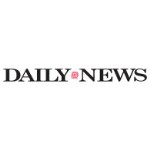 "The NYPD is illegally refusing to disclose information on civil forfeiture, according to a lawsuit to be filed Thursday.
The Bronx Defenders plan to file a Manhattan Supreme Court lawsuit that says the NYPD won't provide requested information on policies and procedures involving cash and property seized during arrests — which could total "tens of millions" of dollars every year."
Read the article here.
For more on the lawsuit, see our case page.