NYIFUP Statement On Reporting That Over 200 Individuals Who Were Arrested Crossing Southern Border Are Now Detained At Local ICE Facilities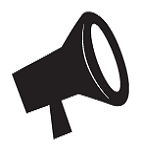 ***FOR IMMEDIATE RELEASE***
May 28, 2019
NYIFUP STATEMENT ON REPORTING THAT OVER 200 INDIVIDUALS WHO WERE ARRESTED CROSSING SOUTHERN BORDER
ARE NOW DETAINED AT LOCAL ICE FACILITIES
(NEW YORK, NY) – The Legal Aid Society, Brooklyn Defender Services, and The Bronx Defenders – New York City's defender organizations providing free legal representation through the New York Immigrant Family Unity Project (NYIFUP) to detained immigrants with pending cases at the Varick Street Immigration Court  – released the following joint statement today in response to reporting in the New York Daily News that hundreds of immigrants who were arrested crossing the southern border are now being detained at Bergen County, Orange County, and Hudson County jails:
"The Trump Administration has again brought the border crisis to the New York City area. As a sanctuary city, New York has an obligation to ensure that these individuals have access to robust counsel, and NYIFUP stands ready to provide that representation. We will work with our partners at City Hall during this influx to ensure that no one detained at any local ICE jail is deprived of their right to representation and due process."
###
The New York Family Immigrant Unity Project (NYIFUP) is the nation's first public defender system for immigrants facing deportation—defined as those in removal proceedings before an immigration judge. Funded by the New York City Council since July 2014, the program provides a free attorney to almost all detained indigent immigrants facing deportation at Varick Street Immigration Court who are unrepresented at their first court appearances.