NYIFUP Demand Letter to ICE re: Coronavirus Response Plans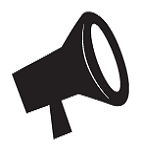 March 6, 2020
Thomas Decker
New York Field Office Director
Immigration and Customs Enforcement
26 Federal Plaza, 9th Floor
New York NY 10278
Warden Steven Ahrendt
Bergen County Jail
160 S. River Street
Hackensack, NJ 07601
Director Ronald P. Edwards
Hudson County Correctional Facility
30-35 Hackensack Avenue
Kearny, NJ 07032
Sheriff Carl E. DuBois
Orange County Jail
110 Wells Farm Rd.
Goshen, NY 10924
Director Alfaro Ortiz
Warden William Anderson
Essex County Jail
354 Doremus Ave
Newark, NJ 07105
Dear Director Decker, Warden Ahrendt, Director Edwards, Sheriff DuBois, and Director Ortiz,
As New York City's pioneering New York Immigrant Family Unity Project (NYIFUP), representing detained immigrants facing deportation, we write to voice our concern about Customs Enforcement's (ICE) detention centers in the New York area are planning to respond to the crisis.
As public health agencies around the world are vigorously preparing for and dealing with COVID-19's impact, and as the number of cases in New York/New Jersey is steadily rising, all ICE facilities must have a robust plan in place to respond to the pandemic. We urge you to share your plan publicly and immediately. This virus is highly contagious, and those who are detained in close quarters are particularly susceptible to infection and to rapidly spreading the illness.
Read the full letter here