NYCLU and Bronx Defenders Statement on Preliminary Injunction in No-Release Lawsuit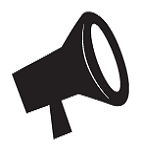 NYCLU and Bronx Defenders Statement on Preliminary Injunction in No-Release Lawsuit
Federal Court: ICE Must End Secret "No-Release Policy," Many People in ICE Detention to be Promptly Evaluated for Release
For Immediate Release: March 30, 2020
Media contact: Ben Schaefer, bschaefer@nyclu.org, (212) 607-3372
Ryan Karerat, rkarerat@bronxdefenders.org, 917-635-4326
NEW YORK – A federal judge today issued a preliminary injunction ordering ICE's New York Field Office to end its practice of jailing nearly everyone they arrest and restoring fair release determinations for people in ICE detention within 48 hours of arrest. The ruling in Velesaca v Wolf et al, the class action lawsuit brought by the New York Civil Liberties Union and The Bronx Defenders, orders ICE to rescind its de facto "No-Release Policy" and instead make legally-required individualized assessments about whether detention is justified by flight risk or danger, with an update to the Court on compliance due by April 17, 2020.
Data obtained through a FOIA request by the NYCLU revealed that ICE manipulated the algorithm, leading to thousands being jailed, with no justification, for weeks or months despite posing no risk of danger or flight. The data showed that from 2013 to June 2017, approximately 47 percent of those deemed to be low risk by the government were granted release. From June 2017 to September 2019, that figure plummeted to three percent.
As a result of this ruling, many class members who are in ICE detention must be promptly evaluated for release. This expedited decision provides much-needed relief for people in detention who are exposed to the increasing threat of coronavirus spreading through crowded jails.
In response to the ruling, the New York Civil Liberties Union and The Bronx Defenders issued the following statements from NYCLU staff attorney Bobby Hodgson and from Immigrant Justice Corps Fellow at The Bronx Defenders Thomas Scott-Railton:
"This decision could not have come at a more important time. While ICE's No-Release Policy has always been outrageously illegal, their completely inability to handle the growing COVID-19 crisis in their jails has only underscored the profound injustice of allowing ICE free rein to detain anyone they pleased," said Thomas Scott-Railton, an Immigrant Justice Corps Fellow at the Bronx Defenders. "Thanks to this ruling, people will promptly be evaluated for release out of harm's way and back to their homes and families. And going forward no one will be snatched out of their community and placed in detention without an actual determination that it is necessary."
"This decision is a much-needed first step to striking down a policy that has kept thousands of people arrested by ICE in jail for weeks or months after they should have been released," said Bobby Hodgson, staff attorney at the NYCLU. "ICE's No-Release Policy has directly contributed to the crowded conditions that now put thousands in danger of the coronavirus in ICE facilities. We hope ICE will quickly and fully comply with the order and restore fair assessments for people who have been denied them."