NYC Defenders Call On Albany To Enact Revised Marijuana Regulation and Taxation Act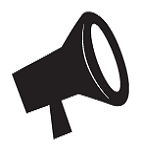 May 28, 2019
***FOR IMMEDIATE RELEASE***
NYC DEFENDERS CALL ON ALBANY TO ENACT REVISED MARIJUANA REGULATION AND TAXATION ACT
(NEW YORK, NY) – The Legal Aid Society, New York County Defender Services, Brooklyn Defender Services, The Bronx Defenders, and Neighborhood Defender Service of Harlem called on New York State Governor Andrew Cuomo and Legislature leaders to enact the recently re-introduced and revised Marijuana Regulation and Taxation Act (S.1527A/A.1617A), known as the MRTA.
Sponsored by Senator Liz Kruger and Assembly Majority Leader Peoples-Stokes, the amended MRTA ends prohibition which has long criminalized Black and Latinx people and other communities of color; clears prior cannabis-related criminal records; addresses additional devastating impacts of marijuana criminalization in the fields of immigration, family law, housing, and employment; and includes a social and economic equity plan which prioritizes licenses for people from communities most affected by criminalization.
"New York State's failed war on marijuana still ensnares thousands of our clients–nearly all of whom are Black and Latinx–and other New Yorkers across the state each year, resulting in needless incarceration and a host of other devastating consequences. Now more than ever, enforcement of marijuana prohibition feeds people to President Trump's deportation machine. Our state and the communities that we defend need a comprehensive response to this crisis that includes meaningful provisions to repair the harms of prohibition.
The Marijuana Regulation and Taxation Act brings justice to New York State by ending prohibition, expunging conviction records that have curtailed the opportunities of countless predominately young Black and Latinx New Yorkers, and delivering economic justice to ensure that communities who have suffered the brunt of aggressive and disparate marijuana enforcement are first in line to reap the economic gain.
Governor Cuomo and the Legislature enacted historic reforms to our bail, discovery, and speedy trial statutes earlier this year, and they must build on that success by enacting the MRTA into law this session."