NY1: Weighing Bronx DA Candidate's Role in Controversial Rikers Case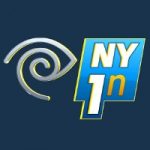 Thursday night, NY1 reported that Darcel Clark, the leading candidate for Bronx District Attorney, played a previously undisclosed role in the case of Kalief Browder, the young man who committed suicide earlier this year after he was held at Rikers Island for three years without trial. However, as NY1's Bobby Cuza reported, just how much Clark could have done in her role as a judge is a matter of some debate.
Everyone, including Darcel Clark, agrees Kalief Browder went through an unnecessary ordeal.
"The Kalief Browder case is a tragedy," Clark said.
Over the three years he was held at Rikers Island without being convicted of a crime, Browder had 31 court dates. As NY1 first reported Thursday, Clark was the judge for six of those appearances, spanning December 2011 to September 2012. Paul Prestia was Browder's attorney until he committed suicide in June, and now represents Browder's family.
"She could have inquired as to what was happening with the case, and why this case wasn't ready, and why the DA, prior to that, had not been ready on several occasions," Prestia said. "And perhaps, that could have changed the whole dynamic."
But Browder was just one extreme example of a notoriously backlogged court system in the Bronx.
"Court delay is really the name of the game in the Bronx criminal courts," said Scott Levy, Staff Attorney at The Bronx Defenders.
Levy has been trying to draw attention to the problem, which he says goes far beyond the scope of any one judge.
"It's really an issue of institutional commitment to addressing case backlogs and case delay generally," Levy said. "So judges do play a role, but it's really a system wide problem."
On Thursday, Clark said she did not specifically recall Browder's case.
And even Browder's attorney says responsibility lies with the district attorney to be ready for trial, even if Clark didn't help.
"The whole system failed Kalief," Prestia said. "And you know, I think the judges have some responsibility – some. But obviously, I wouldn't put that all on them."
Clark will certainly have greater impact over the system if elected DA; she has promised to restructure the office in ways that would prevent another case like Browder's.
By Bobby Cuza.
Click here to watch the Scott Levy's appearance.