Newsday: NYC may set up taxpayer-paid bail fund for low-level offenses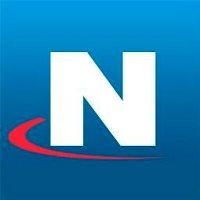 City Council leaders want to create a $1.4 million, first-of-its-kind city-financed bail fund to spare indigent defendants charged with low-level crimes from unfair and costly stretches of confinement at Rikers Island before their day in court.
But criminal justice experts are divided on how effective a reform that would be, while one of the city's top prosecutors worries defendants with a taxpayer-paid get-out-of-jail card would be less likely to show up for trial.
The bail fund's proponents said their effort took on greater weight and urgency after the suicide on Saturday of Kalief Browder of the Bronx, a target of repeated brutality for three years at Rikers while awaiting trial on a charge of stealing a backpack at age 16.
"If this isn't a call to action, I don't know what is," Speaker Melissa Mark-Viverito told reporters Monday. Browder spent more than 400 days in solitary confinement, and the case was ultimately dropped. His story was chronicled in The New Yorker magazine.
Council leaders have placed a bail fund near the top of their wish list for the fiscal year beginning July 1. Mark-Viverito said a defendant who cannot afford bail spends an average of 24 days in jail for a nonviolent offense. Incarceration costs exceed $450 a day per inmate.
Persons charged with misdemeanors would be eligible to have bail of $2,000 or less paid by the city. After defendants appeared for their cases, the refunded bail money would replenish the fund.
Bronx District Attorney Robert Johnson, the top prosecutor there since 1989, said he agrees no one should "languish in jail for the lack of financial resources." But he said bail ensures a defendant's return to court.
"When one's bail is paid by someone else, and a defendant does not have a personal financial stake in the matter, there may be less of an incentive to appear," he said in a statement.
Representatives for the city's four other district attorneys declined to comment.
The nonprofit Bronx Freedom Fund, a bail program after which the council plan is modeled, said in its annual report that 98 percent of its clients appeared for all their court dates. The fund, a project of The Bronx Defenders legal aid group, posted more than $116,000 for 140 participants last year. Clients are reminded of their court appearances by texts and phone, project director Alyssa Work said.
The fledgling Brooklyn Community Bail Fund last month — its first month — had 18 clients, all of whom made all their court appearances, executive director Peter Goldberg said.
Mayor Bill de Blasio did not agree to the City Council's request for a bail fund in his $78.3 billion executive budget, but said he is considering it among other bail system reforms. Both the mayor and council are looking at other measures to reduce Rikers overcrowding and address systemic violence documented in a U.S. Justice Department investigation.
He told reporters Monday that Browder's case is an eye-opener. "There is no reason that someone should be held for a long period of time if they can't make bail, and we can help on a modest bail level like that," de Blasio said. "Obviously, a higher bail level is a different matter."
Browder was held on $3,000 bail, above the council's proposed threshold.
The council will hold an oversight hearing June 17. Elizabeth Crowley, a Queens Democrat and chairwoman of the Fire and Criminal Justice Committee, supports reducing the jail population but hasn't taken a stance on the bail fund, her spokeswoman said.
Rory Lancman (D-Queens), chairman of the Courts and Legal Services Committee, called the Bronx Freedom Fund a "phenomenal success story that we should be looking to replicate."
Some advocacy groups would go further. Cherise Fanno Burdeen, executive director of Maryland-based Pretrial Justice Institute, has launched a petition asking Gov. Andrew M. Cuomo to end cash bail in light of Browder's death, saying it is "like punishment before conviction."
The $1.4 million proposed for the bail fund can be better spent on a court-date notification system or public defenders to help defendants, she said.
By Emily Ngo
To read the original article click here.