New York Times: State's Chief Judge, Citing 'Injustice,' Lays Out Plans to Alter Bail System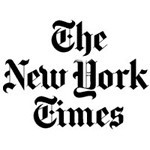 Public defenders applauded Judge Lippman's plans. Robin Steinberg, executive director of the Bronx Defenders, said the automatic reviews of bail decisions would hold arraignment judges accountable for their decisions and give defense lawyers more time to make a case for lower bail.
Justine M. Luongo, who oversees criminal practice for the Legal Aid Society, agreed, saying such reviews in criminal court, where low-level offenses are handled, could significantly reduce the jail population.
Most impoverished defendants facing misdemeanor charges cannot afford bail and many plead guilty to avoid jail and go home, she said. "For our clients, $500 might as well be a million," she said.
The Manhattan district attorney, Cyrus R. Vance Jr., said he supported Judge Lippman's efforts, but he said one of the biggest hindrances to resolving cases quickly was a shortage of judges, especially in criminal court. "It's like trying to push a swamp through a pinhole," he said.
Nicholas Turner, the president of the Vera Institute of Justice, said the state was still relying on cash bail to ensure defendants do not skip town, rather than modern risk-assessment surveys and other tools for determining who is likely to return to court. Changing the underlying system, he said, would require legislation.
"We are still operating in a structure that fundamentally needs to be changed down the road," he said. "We know we have a statute that is outmoded."
By James C. McKinley Jr.
Read the full article here.