New York Times: New, Young Help for Poor in Infamous Bronx Courts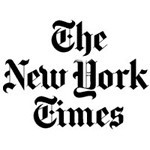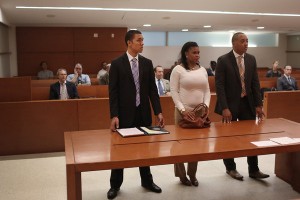 On a recent afternoon in the South Bronx, Cordice Smith, a 79-year-old Korean War veteran wearing a Yankees hat, was standing in the tiled lobby of his apartment building — something he no longer takes for granted. Earlier this year, he almost lost his home after receiving a letter from his landlord's lawyer: an eviction notice.
The landlord claimed that Mr. Smith, who had pleaded guilty two years earlier to cocaine possession, had used his apartment to sell drugs, and so could be evicted. Kemper Diehl, a third-year Columbia Law School student, argued otherwise.
Mr. Diehl was one of a group of Columbia law students interning with the Bronx Defenders, an organization that provides free legal services to the indigent, working in the trenches of the borough's notoriously sluggish and dysfunctional court system, where there are hardly enough lawyers to go around and cases can drag on for years.
Despite Mr. Diehl's lack of professional experience, Mr. Smith was impressed with his performance.
"He made me feel very comfortable, because he was very, very interested in my case," Mr. Smith said, adding that Mr. Diehl had spent hours talking to him about what led to his arrest.
Mr. Diehl argued in a written motion that the eviction case should be dismissed because too much time had passed since Mr. Smith's arrest and because the law cited by the landlord, which was aimed at people selling drugs out of their homes, did not directly apply. He ultimately won a dismissal in housing court when the landlord's lawyer missed a deadline to respond to his motion.
"Tears came to my eyes. I cried," Mr. Smith said of the relief he felt when he learned of the decision.
Coming from Columbia's peaceful campus, Mr. Diehl said he was startled by what he saw at the courthouse in the Bronx. "The hallways are full of people who are in anguish and need legal help, and most of the time, don't have it," he said.
Ashley Burrell, 27, a Columbia law student who interned with the Bronx Defenders last year, expressed a similar sentiment. "The courtrooms, waiting areas and courthouse hallways can at best be described as uninviting, unwelcoming and chaotic," she said.
For the Bronx Defenders, exposing the interns to the realities of a tattered court system fits with its philosophy that public defense must go beyond just matters of law and look at how court cases, even minor ones, can affect other aspects of clients' lives, including housing, immigration and child custody.
"People come into the criminal justice system, and they almost never just have one problem," said Robin Steinberg, the founder and executive director of the Bronx Defenders.
It is a message Ms. Steinberg wants to instill in young aspiring lawyers before they enter the profession.
"The way in which public defense has traditionally never thought about that in some ways reflects the law school conundrum, which is that we learn a lot in very siloed ways," she said, ticking off subjects like constitutional law, criminal law, torts and contracts. Ms. Steinberg said her work at the Bronx Defenders got her thinking, "What could we do to begin to get people, before they become lawyers, to begin to think about the work they are doing in a much broader way?"
Two years ago, she approached Ellen Chapnick, the dean for social justice initiatives at Columbia Law School. One of the appeals of teaming up with the Bronx Defenders, Ms. Chapnick said, was the opportunity for students to see "the clients as whole people" and "not just as people who are accused of a crime."
The interns, who are spread among different teams of lawyers at the Bronx Defenders, meet every Wednesday for a two-hour seminar taught by Ms. Steinberg at Columbia. It is a short subway ride from the Bronx, where they spend at least 10 hours a week, and often much more than that. The benefits of the program are threefold: students learn the law in action, overburdened lawyers get an extra set of hands, and defendants in one of the country's most dilapidated court systems get extra brain power on their cases.
The program has had its share of success stories.
On a recent morning, Jeffrey Skinner, a second-year Columbia law student, stood outside the Bronx County Hall of Justice, as the courthouse is formally known, with Phillip Hamilton, a lawyer with the Bronx Defenders, and Geraldine Rojas, a hair stylist who was there to resolve disorderly conduct and harassment charges from more than two years ago. This was at least her 12th appearance at the courthouse and her trial was finally set to begin.
Mr. Skinner, 26, lanky and clean-cut in a crisp black suit and a baby blue tie, was poring over a piece of paper marked with underlines and italics. Mr. Hamilton had asked him to write a motion for dismissal and to deliver the opening statement — his first in a courtroom.
After a long morning of pretrial procedures, Ms. Rojas's case was called. With Mr. Hamilton and Ms. Rojas sitting at a bench, Mr. Skinner stood. His deep voice echoing across the courtroom, Mr. Skinner spoke eloquently and with conviction. "Human beings are social creatures," he declared, before delving into the details of why Ms. Rojas, who had been arrested when she disobeyed a police officer's order to leave a sidewalk where she was socializing with friends, was not guilty of disorderly conduct.
As often happens in court in the Bronx, the trial started but then was interrupted for a few hours, scheduled to resume the next week and delayed again.
Still, Ms. Rojas was encouraged by Mr. Skinner's opening statement. "Oh wow, he did great," she said, adding: "He was very professional. I wouldn't have even thought he was a student."
A version of this article appears in print on October 12, 2013, on page A16 of the New York edition with the headline: New, Young Help for Poor in Infamous Bronx Courts.
Read more here.