New York Times: New York City's Young Inmates Are Held in Isolation Upstate, Despite Ban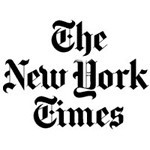 Three years ago, New York City banned solitary confinement for youth under 22. Despite these rules, eight young people are being held in solitary confinement, having been transferred upstate to a correctional facility in Albany County.
Shortly after BxD client Steven Espinal, 19, arrived in the Albany County Correctional Facility, he was kicked so badly that he lost hearing in his left ear, passed blood in his urine and was hospitalized. Then he was sentenced to 600 days in solitary confinement.
"This ain't New York City. We do what we want," the guards kept saying.
Solitary confinement is especially harmful to youth, heightening the risks of depression, PTSD, and suicide, making it even more difficult for people to transition back into society.
Read more here