New York Times: Conflicting Expectations for Bratton's Second Tour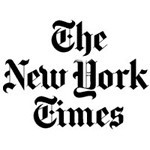 In the 1990s, a time of vexing homicide rates in cities across the country, William J. Bratton left the New York Police Department and began marketing the crime-fighting techniques he had deployed so successfully here to other municipalities struggling with rampant disorder. At the time, business and civic leaders in Birmingham, Ala., brought him on to advise them.
That city's mayor, Richard Arrington Jr., the first black person to hold the office, gave his police chief, Johnnie Johnson, the first black person to hold that job, the goal of reducing crime by 15 percent. In 1997, when Mr. Johnson failed to reach that target and showed a deep reluctance to embrace Mr. Bratton's call for broad changes — rooted in Mr. Bratton's advocacy of preventive, broken-windows policing and CompStat, a crime-mapping system intended to target problem areas in a city and deter criminal activity — Mr. Arrington replaced his police chief with someone more receptive, who happened to be white.
Mr. Bratton's experience in Birmingham suggests the complex political tensions he generates, some of which became visible in New York almost as soon as he was named police commissioner a second time.
Although he was known during his tenure as the head of the Los Angeles Police Department for maintaining strong relationships with leaders of minority communities, Mr. Bratton, whose approval ratings were high across various demographics when he left, was not in many cases the first choice of minority leaders here. Police reform advocates remain quietly apprehensive about what sort of shape his revised stop-and-frisk tactics will take, the cynical view being that stop-and-frisk will simply be rebranded and renamed.
Beyond that is concern about an even more energetic approach to broken-windows policing, whose effectiveness has long been the subject of debate. Last month, George Kelling, an architect of the theory, which argues that combating low-level offenses ultimately prevents major ones, confirmed in an interview that he was in talks with Mr. Bratton to consult with the Police Department.
"We are concerned that continuing the aggressive enforcement of very minor offenses — and even ramping up enforcement of some violations, like jaywalking — will actually cause more harm in communities like the South Bronx and deepen the chasm of trust with the police, cutting against reform efforts," Kate Rubin, managing director of the civil action practice at Bronx Defenders, which represents indigent clients in that borough, wrote in an email. In conjunction with the start of Vision Zero, Mayor Bill de Blasio's initiative to reduce pedestrian fatalities, 133 jaywalking summonses have been issued this year to date, according to the Police Department, a sixfold increase over the same period in 2013.
By Ginia Bellafante