New York Post: Mayor pushes mail-in policy for marijuana fines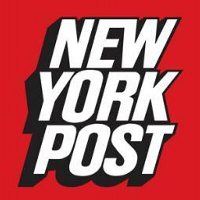 Mayor de Blasio wants to include ethnic and ­racial data on the NYPD's new marijuana summonses — and allow people to pay fines by mail.
The convenience would be similar to a system already in place for drivers who can get rid of parking tickets with a check and a stamp.
"That's a choice that the individual citizen would make: If they got a summons, they could mail in and respond to a summons and pay a fine, but they would be accepting that they were guilty of the offense in question," de Blasio said at City Hall.
"If they wanted to fight it, of course, they'd have to go to the court to fight it if they disagreed with the reason for the ­summons."
Officials said the mail-in option would have to be approved by the chief judge and presiding judges of the state's ­Appellate Division.
A court spokesman confirmed that the two sides are in discussions.
But some advocates said making it too easy to plead guilty to a marijuana violation would come with a major downside.
"There's a danger to portray these summonses as on par with parking tickets or something more than a minor inconvenience," said Scott Levy, an attorney with The Bronx Defenders.
"These summonses carry potential negative consequences — and the city needs to take that ­seriously."
The proposal is part of a wider push by the mayor to reduce the negative impact of marijuana busts — particularly on black and Hispanic young men, who have been arrested in disproportionately high numbers in recent years.
The mayor also said he's working with the court system to begin including demographic information — such as race and ethnicity — on summons forms, in order to keep tabs on whether disparities in violations continue.
"That's very important," de Blasio said.
By Yoav Gonen
To read the original article click here.