New York Law Journal: Pilot Program to Represent Detainees Facing Deportation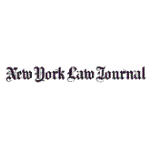 Aiming to foster the rights of immigrants and to keep their families together, two legal services organizations, the Bronx Defenders and Brooklyn Defender Services, have been picked for a unique pilot project to represent indigent detainees facing deportation.
The two organizations will form the New York Immigrant Defenders, which will take on 166 cases in the next year at the Varick Street Immigration Court.
The program will be funded by a $500,000 grant made available by the New York City Council in June.
Robin Steinberg, executive director of the Bronx Defenders, said that her organization created an in-house immigration practice more than a decade ago when it realized that nearly one-third of its clients were facing adverse immigration consequences from even minor brushes with the law.
"The Bronx Defenders joining forces with the Brooklyn Defender Services to create NYID is a natural and necessary step in ensuring that all residents of New York City—no matter where they were born—have their day in court with lawyers who will fight for their right to stay here, with their families and in the communities they now call home," she said in a statement.
Lisa Schreibersdorf, executive director of Brooklyn Legal Services, agreed that working with immigrants was "very much in line with our mission."
Schreibersdorf said that she had told her daughter after the group's selection Thursday that the new program was part of the most groundbreaking public defense development of her generation—the extension of the right to counsel to immigrants.
"This is a groundbreaking program. There is no program of this sort anywhere else in the country. It's a program that aligns American values with the reality on the ground when it comes to immigrants and due progress," said Angela Fernandez, executive director of the Northern Manhattan Coalition for Immigrant Rights, one of the groups that advocated for creation of the program.
According to Brittny Saunders, senior staff attorney for the Center for Popular Democracy, another leading advocate for the effort, potential clients will be screened only for economic need, with anyone making under 200 percent of the poverty limit making the cut.
The poverty limit currently is $11,400 for a single person and $23,550 for a family of four.
Other factors, such as the strength of immigrant cases, will not be considered.
Oren Root of the Vera Institute of Justice, a nonprofit and nonpartisan center for justice issues, said the program will stress the importance of keeping families together. In many cases, the detainee has lived in the country for years, is the family's principal wage earner, serves as the caretaker for family members and has children born and raised in the United States.
The one-year pilot project will be administered by Vera, which will coordinate the delivery of legal services and analyze the data that emerges from the effort.
Root said that Vera is "thrilled" to be working with "such high-caliber, innovative organizations as Brooklyn Defender Services and the Bronx Defenders."
Providing support for the effort to represent immigrant families has been the Kathryn O. Greenberg Immigration Justice Center at the Benjamin N. Cardozo School of Law.
Most immigrants cannot afford representation, and attorneys and bar groups have become increasingly concerned about the dire consequences they face
Schreibersdorf said studies show that detainees with a lawyer are "more likely to identify valid immigration remedies."
She cited one case of a 17-year-old on a minor offense handled by her agency. His attorney dug into the defendant's family background and discovered that his parents had been naturalized, and thus he was a citizen himself.
"Without a lawyer, that kid would have been deported," she said.
By Mark Hamblett and Jeff Storey
New York Law Journal
@|Mark Hamblett can be contacted at mhamblett@alm.com and Jeff Storey at jstorey@alm.com.