New York Law Journal: NYC Public Defenders, Not Assigned Counsel, to Get First Call in Homicide Cases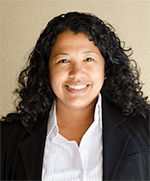 "There are some excellent 18-B attorneys and there are some people who aren't as committed to handling their clients as they should be," says Alice Fontier, Managing Director of the Criminal Defense Practice.
"The Bronx sees an average of about 100 homicide cases annually. Fontier said that defense providers such as The Bronx Defenders can bring more resources to the table to represent indigent defendants facing murder charges than many 18-B attorneys, who are often solo attorneys."
Read more here.