New York Daily News: NYC legal defense groups want additional criminal justice reforms from Albany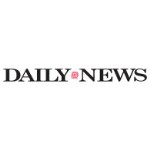 "The city's top legal defense organizations want state lawmakers and Gov. Cuomo to keep criminal justice reforms at the top of their to-do list as they prepare for next year's legislative session.
The Legal Aid Society, New York County Defender Services, Brooklyn Defender Services, The Bronx Defenders and Neighborhood Defender Service of Harlem issued a joint letter Monday calling on Gov. Cuomo and legislative leaders to legalize marijuana and build on sweeping changes enacted earlier this year — including controversial pretrial, bail and evidence reforms.
"With the 2020 session only weeks away, we respectfully ask New York State to continue this progress and prioritize and pass critical and urgent reforms to other aspects of the system, including policing, due process, prison and jail conditions, and parole," the organizations write."
Read the full article here