New York Daily News: Bronxites who can't afford to pay bail for petty crimes get help from state legislature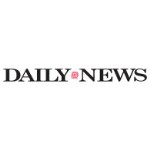 A bill sponsored by Bronx state Senator Gustavo Rivera now headed to Governor Cuomo's desk will allow charities to post bail for defendants charged with petty misdemeanors.
Thousands of Bronxites do hard time at Rikers Island because they can't afford to post bail.
But new legislation headed to Gov. Cuomo's desk could set them free.
Passed unanimously in June by the Senate and Assembly, the bill would allow charitable organizations to post bail for poor defendants held on petty charges.
It was sponsored in the Senate by state Sen. Gustavo Rivera (D-Bronx) and modeled on the Bronx Freedom Fund.
Not only do thousands of Bronxites serve time because they can't afford bail; many innocent defendants plead guilty rather than wait behind bars for jury trials, said Rivera, who expects Cuomo to sign the bill this month.
"They plead guilty because they can't afford to post bail and can't afford to stay in jail," he said. "They don't want to miss work. They don't want to be evicted."
The legislation is needed because the current bail system is unfair, said David Feige, a Bronx Freedom Fund board member.
"When it comes to the courts, the rich do very well and the poor do very poorly," he said.
Most Bronxites sent to Rikers Island are charged with petty misdemeanors. The NYPD made 50,383 arrests for marijuana possession in 2010. But 16,649 misdemeanor defendants were unable to make bail set at $1,000 or less.
"Even for the middle class, $500 is nothing," Feige said. "But the poor simply can't make it, so they languish in jail."
The Bronx Freedom Fund tackled the problem from 2007 to 2009, posting bail for 120 Bronxites – defendants without rap sheets arrested for drugs, trespassing and graffiti. The Fund worked with the Bronx Defenders to target poor defendants.
"The pressure is intense on our clients to cop out," said Ed McGowan, a Bronx Defenders lawyer. "The Fund allowed them dignity and allowed them to fight the system."
The program was halted when a Bronx judge declared it illegal and had it shut down.
But the results were stunning: 93% of the defendants showed up for every subsequent court date, and 54% had their cases dismissed.
"Not one defendant returned to jail," Feige said.
Judge Ralph Fabrizio terminated the program, citing insurance laws meant to regulate bail bondsmen, Feige said. The new legislation would exempt charitable organizations such as the Bronx Freedom Fund.
Fabrizio didn't respond to a request for comment.
The Bronx racks up tens of thousands of misdemeanor cases annually, but very few lead to full jury trials. The system works only because most Bronxites plead guilty, Feige said.
"We need a more just system," said Rivera.
Read more here