New York Daily News: Bronx Freedom Fund seeks to show other groups how to post bail for needy defendants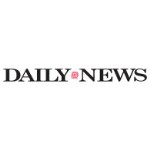 The difference between being saddled with a criminal record and keeping one's profile clean often comes down to a person's ability to come up with bail money, a new report from The Bronx Freedom Fund shows.
The fund, launched in 2007 and reopened in October 2013, four years after a judge ordered it to cease operation, is the first program licensed by the state to post bail on a defendant's behalf.
The group says it has posted an average bail of $781 for 102 defendents [sic] since it reopened, resulting in the dismissal of 28 of the 44 cases that have been completed.
Often, a defendant who is unable to post bail will accept a deal to plead guilty to a lower charge, said Alyssa Work, the project manager of the Bronx Freedom Fund.
"The Bronx Freedom Fund has been the difference between a fighting chance and incarceration, and a forced guilty plea," the report said.
New York state Sen. Gustavo Rivera (D-Tremont), who sponsored the bill that allowed the fund to return, says the program has saved taxpayers "thousands and thousands of dollars."
Rivera said the measure was intended to help groups across the state help poor residents avoid unnecessary jail time. To that end, he will host a workshop Wednesday to encourage the creation of more organizations like the Bronx Freedom Fund.
The average length of the 44 closed cases was 110 days, the non-profit reported. That amounts to thousands of days for which taxpayers would have been on the hook to keep the defendants behind bars.
"People (are not) sitting at Rikers for weeks as they are waiting for trial," Work said. "People are able to keep their jobs, pay rent and keep the city running smoothly."
Clients accused of non-violent offenses, such as drug charges, are recommended to the Bronx Freedom Fund through Bronx Defenders, another non-profit organization.
The Bronx Freedom Fund is backed through private donations that totaled $48,520 in the last fiscal year.
If a defendant goes to trial and the charges are dismissed, the bail money is refunded.
One quarter of the $86,700 in bail costs paid by the Bronx Freedom Fund has already been returned to the fund and used to help other clients, according to the report.
Of the 12,287 inmates in city jails on any given day, 39% are pretrial detainees who could not afford bail, according a report by the city Independent Budget Office in 2012.
By Pete Barrett
To read the original article click here.