New York Times: N.Y.C. Misdemeanor Defendants Lack Bail Money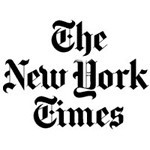 Thousands of people arrested on low-level crimes in New York City spend days languishing in jail, not because they have been found guilty but because they are too poor to post bail, according to a report to be released on Friday.
The report, which examines the bail conditions for people charged with nonfelonies like smoking marijuana in public, jumping a subway turnstile or shoplifting, found that the overwhelming majority of defendants in cases in which bail was set at $1,000 or less were unable to pay and were sent to jail, where they remained, on average, for more than two weeks.
The report comes as the number of arrests for low-level misdemeanors, often referred to as quality-of-life crimes, is rising.
Human Rights Watch, an advocacy group that most often focuses on abuses abroad, obtained data on nonfelony defendants arrested in the city in 2008. In more than three-quarters of the 117,064 cases, defendants were released on their own recognizance.
In 19,137 cases from that year, bail was set at $1,000 or less. The report found that 87 percent of the defendants in those cases did not post bail and went to jail to await trial. They remained for an average of 15.7 days.
"Here we are locking people up for want of a couple of hundred dollars," said Jamie Fellner, senior counsel with the domestic program of the advocacy group.
"Pretrial liberty should not be conditioned on the size of your bank account," Ms. Fellner said.
The report raised the possibility that many of the poorer defendants pleaded guilty at arraignment for sentences with no jail time, simply to avoid being behind bars while awaiting trial.
"The client is placed with a choice of staying out of jail and being on Rikers Island and fighting their case," said Robin Steinberg, the director of the Bronx Defenders, a nonprofit group that provides legal representation to Bronx residents charged with crimes. "Almost anybody would plead guilty. It creates a pressure on poor people in the criminal justice system for them to plead guilty without regard to whether they were guilty or not guilty."
Arraignments in New York are a speedy affair, with prosecutors, defense lawyers, other advocates and judges working to ensure that defendants get their day in court — or just a few moments, really — within 24 hours of arrest, as state law requires.
Someone from the New York City Criminal Justice Agency, a nonprofit organization, interviews those arrested in the booking cells, gathering criminal histories and basic biographical and employment history to present to the prosecutor, defense lawyer and judge. The prosecutor requests a bail amount, and the judge makes a determination.
Some of those involved in the process take issue with the findings of the report.
Jerome E. McElroy, the executive director of the Criminal Justice Agency, which provided some of the data for the report, said there were complicating factors that the study had not taken into account.
"In many instances," Mr. McElroy said, "there may be another open case, and that may be why the person is not released on their own recognizance."
He also said that gathering information about a defendant's financial situation in a five-minute jail interview was a tall order.
"It is not really possible for us to get reliable information on a person's financial condition before the arraignment," Mr. McElroy said. "At the present time, we don't do that. If we did, by virtue of simply asking the defendant, and the court wanted some further verification of the reliability of the answer given by the defendant, I don't know how we could do that."
Melissa C. Jackson, the supervising judge for Manhattan in New York City Criminal Court, said state law already required that judges take into account a defendant's financial situation when determining bail, and she disagreed with the assertion that judges would set high bail as a form of pretrial sentencing.
"It's really counterintuitive because those judges are going to be handling the cases all the way through," she said. "Why would they want a heavier caseload? That to me is a purely political take on what is really a complicated judicial decision."
Judge Jackson said the main reason judges set high bails was that in the past, defendants had failed to appear in court.
Prosecutors also disputed the contention that they requested high bail amounts to pressure destitute defendants into pleading guilty.
"Pressure to get a defendant to plea is not a factor in setting bail in Staten Island," said Daniel M. Donovan, that county's district attorney.
"We have an assistant prosecutor who in about 30 seconds has to come up with a dollar figure that that young person believes is adequate," Mr. Donovan said.
"We don't get to interview the defendant; we have to make a determination without substantiating any of the information before us," he said.
The district attorney of Brooklyn, Charles J. Hynes, said the report dealt with an important issue.
"My office is committed to request bail only when it will ensure a defendant's return to court to face criminal charges, and never solely on the basis of the defendant's inability to pay," he said in a statement.
By Mosi Secret